Teacher's Motivation Strategies | ITTT TEFL BLOG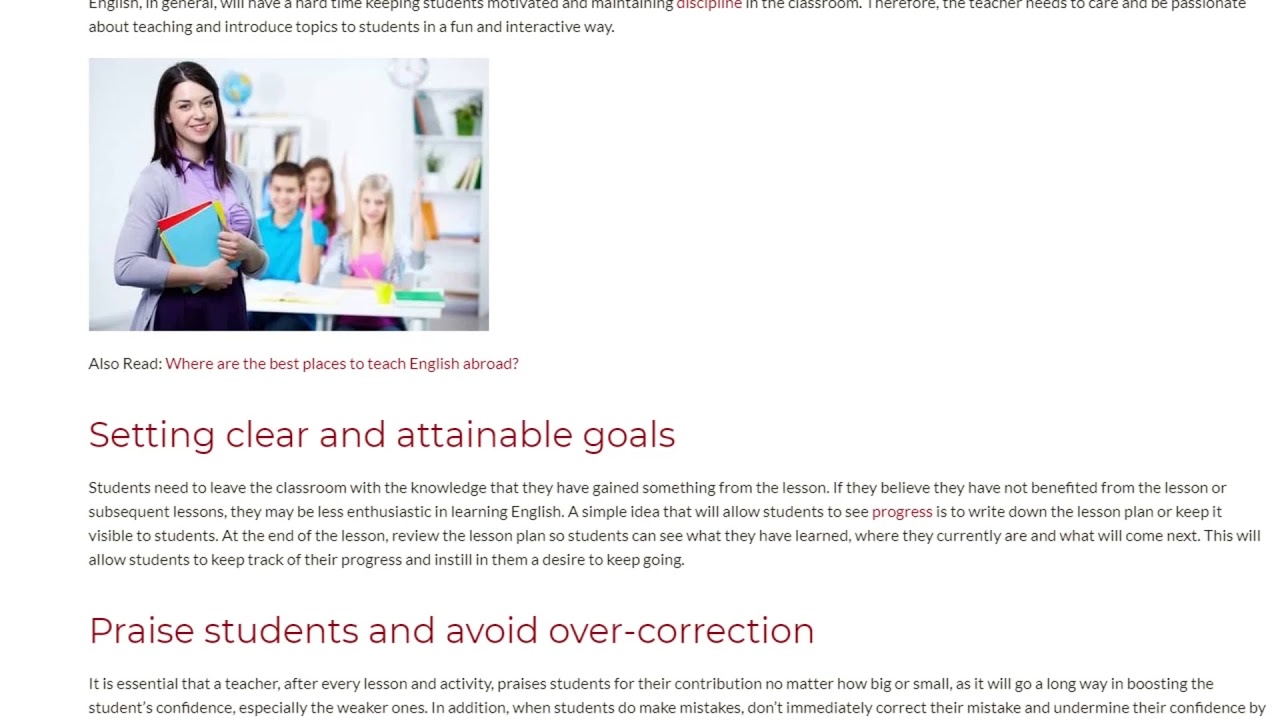 A newly trained or even an experienced teacher of a foreign language will always have a key question in mind as they begin to teach English: how do I get students motivated to learn English and maintain this motivation. This is a crucial concept as maintaining motivation is vital to learn any foreign language and if this motivation diminishes, then even the most remarkable or conscientious of students will not accomplish their goal of learning the language.
Keeping this in mind, there are many ideas that can be used and incorporated in lessons to get even the most unresponsive student motivated to learn English. This essay will highlight some of the methods a teacher can use to motivate and maintain motivation in students.
Read more here: https://www.teflcourse.net/blog/teachers-motivation-strategies-ittt-tefl-blog/?cu=YTDESCRIPTION
Are you ready to live and teach abroad? Click here and get started today: https://www.teflcourse.net/?cu=YTDESCRIPTION
Check our wide range of online TEFL & TESOL courses: https://www.teflonline.net/?cu=YTDESCRIPTION