10 Reasons Why Sulaymaniyah is a Great Place to Teach English Abroad | ITTT | TEFL Blog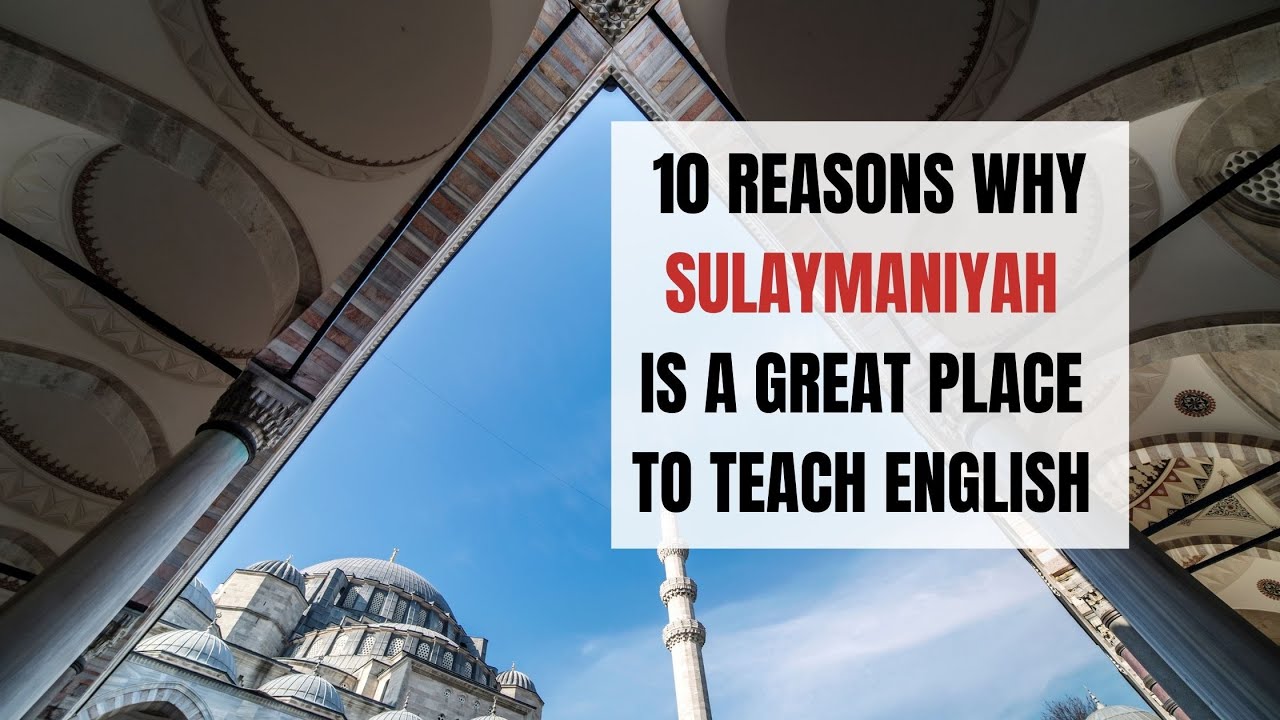 Sulaymaniyah is in the northern part of the Kurdistan Regional Government and is known as the Cultural arts city of Iraq.
It is surrounded by the Azmar, Goizha and Glazarda mountains, very popular tourist destinations. The whole area shares incredible diversity, historical places within the region and nearby. It is constantly developing; there are many malls, cafés, and parks for long walks and the infamous panoramic views of Sulaymaniyah.
There is a strong expat community, many hiking and cycling groups, and the Slemani Tourism Board. It is relatively cheap to travel around, and favorite picnic spots include places like Dukan, Daberxandian, Setak, Qaradax, Hawraman, Halabja, and Hawari Shar Park.
#TEFL #BestTEFL #TESOLCourse
Read more: https://bit.ly/3mGqLIg
Are you ready to live and teach abroad? Click here and get started today: https://bit.ly/3ajYKnd
Check our wide range of online TEFL & TESOL courses: https://bit.ly/34ouRhU
What is TEFL Certification? Where is it valid? https://bit.ly/34ov4lc
Check out our wide range of TEFL Courses: https://bit.ly/3r4hk8F
Teach English online from anywhere you want! https://bit.ly/3aiiAPN