3 Ideas to Teach Funny English Idioms in EFL | ITTT | TEFL Blog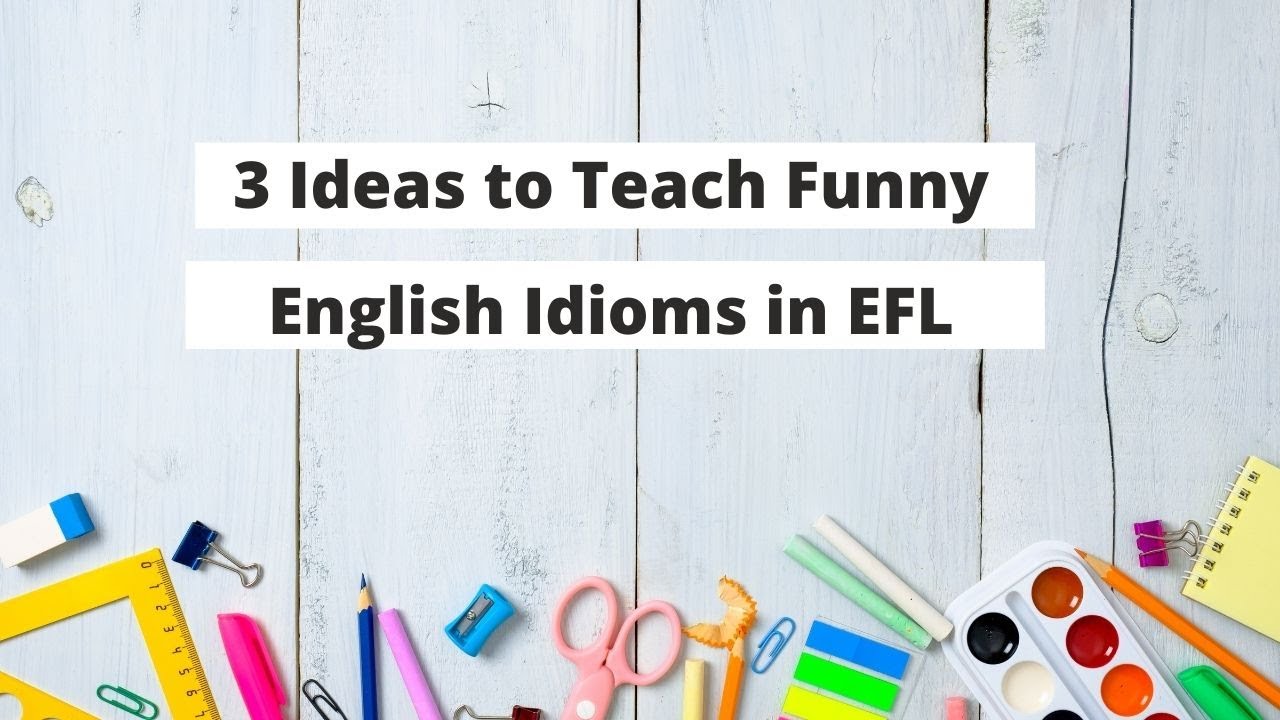 Idioms are great yet a challenging material to teach as they usually are culturally and stylistically influenced. Another problem is choosing suitable English idioms for teaching different groups of students.
In this blog post, we share ten fun English idioms and three ideas to teach these English idioms in your EFL classroom.
Chapters:
0:00 ITTT Blog
0:28 Literal and Figurative Meaning
1:03 Mentor Texts
1:35 Online Games
Read more here: https://www.teflcourse.net/blog/7-best-efl-teacher-fall-outfit-ideas-ittt-tefl-blog/?cu=YTDESCRIPTION
Are you ready to live and teach abroad? Click here and get started today: https://www.teflcourse.net/?cu=YTDESCRIPTION
Check our wide range of online TEFL & TESOL courses: https://www.teflonline.net/?cu=YTDESCRIPTION
What is TEFL Certification? Where is it valid?
https://www.teflcourse.net/tefl-certification/?cu=YTDESCRIPTION
Check out our wide range of TEFL Courses:
https://www.teflcourse.net/online-tefl-courses/?cu=YTDESCRIPTION
Teach English online from anywhere you want!
https://www.teflcourse.net/online-tefl-courses/170-hr-tefl-certificate-with-tutor/?cu=YTDESCRIPTION