3 Strategies For Motivating Young Learners | ITTT TEFL BLOG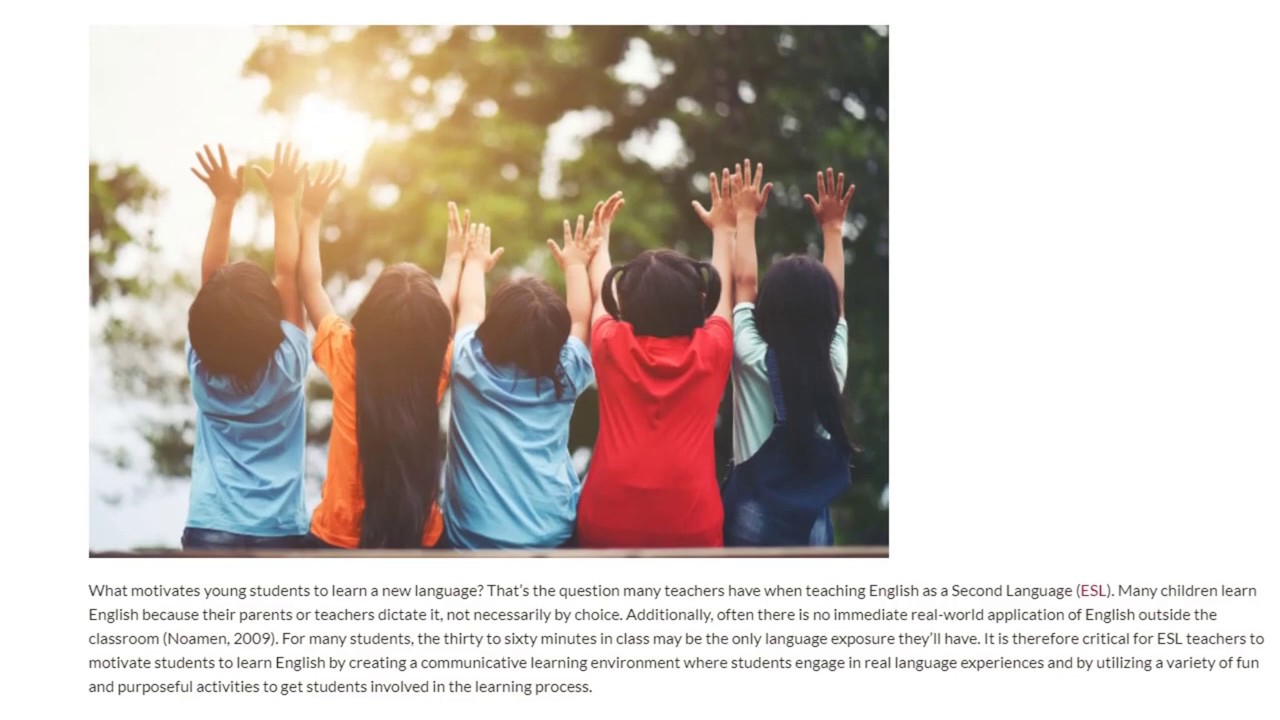 What motivates young students to learn a new language? That's the question many teachers have when teaching English as a Second Language (ESL). Many children learn English because their parents or teachers dictate it, not necessarily by choice. Additionally, often there is no immediate real-world application of English outside the classroom (Noamen, 2009).
For many students, the thirty to sixty minutes in class may be the only language exposure they'll have. It is therefore critical for ESL teachers to motivate students to learn English by creating a communicative learning environment where students engage in real language experiences and by utilizing a variety of fun and purposeful activities to get students involved in the learning process.
Read more here: https://www.teflcourse.net/blog/3-strategies-of-motivating-young-learners-ittt-tefl-blog/?cu=YTDESCRIPTION
Are you ready to live and teach abroad? Click here and get started today: https://www.teflcourse.net/?cu=YTDESCRIPTION
Check our wide range of online TEFL & TESOL courses: https://www.teflonline.net/?cu=YTDESCRIPTION