4 Main Challenges for ESL Students in China | ITTT TEFL BLOG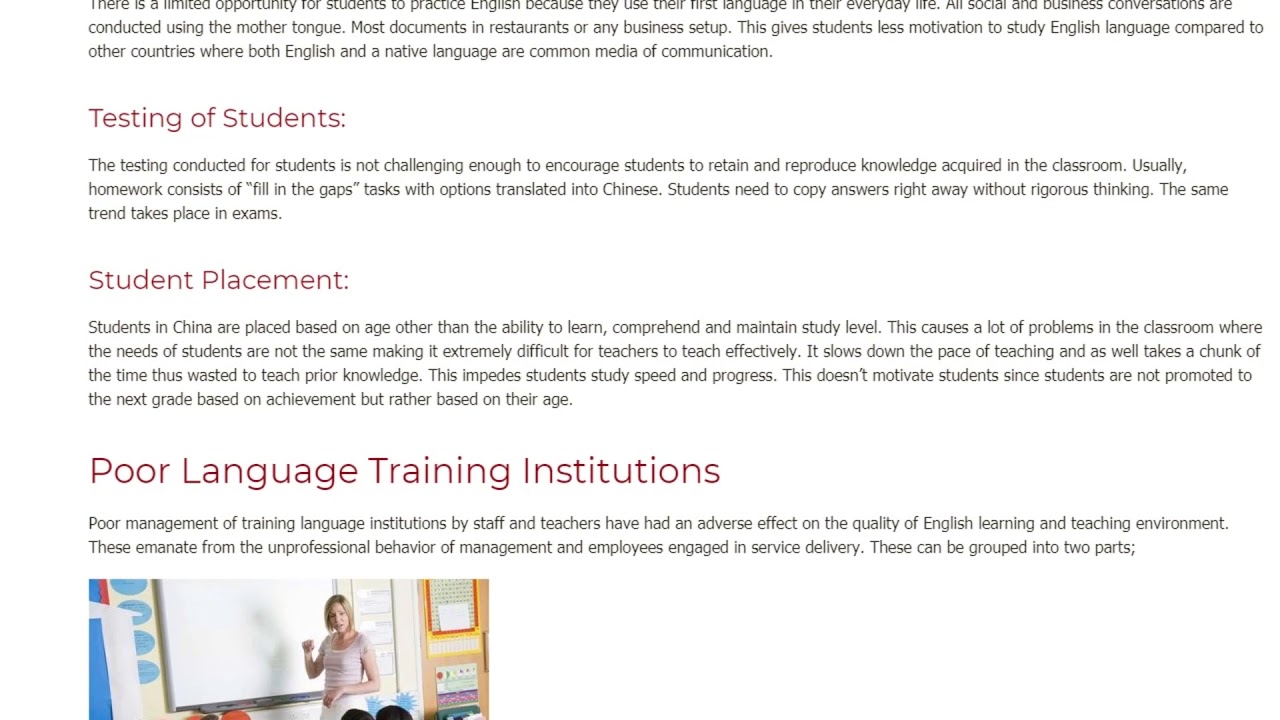 I have been in China for four years; I came here on 15, September 2015, as a student. During this time pursuing my Master's degree, I taught English as a foreign language in training centers, elementary school, high school and currently teaching in a Polytechnics.
English has become one of the fastest growing subjects in the country. Many Chinese students study the subject at schools and training centers. It is also interesting to note that most of the universities teach some other subjects in English. This attracts many students from other countries to study in China or have an exchange program.
Life in China is very convenient because of the developed infrastructure. There is affordable housing that enables teachers to save up. Many schools provide teachers with accommodations free of charge.
However, effective teaching of ESL students faces problems that hinder success. These problems range from culture, management, motivation and some other factors I will explain in this article.
Read more here: https://www.teflcourse.net/blog/4-main-challenges-for-esl-students-in-china-ittt-tefl-blog/?cu=YTDESCRIPTION
Are you ready to live and teach abroad? Click here and get started today: https://www.teflcourse.net/?cu=YTDESCRIPTION
Check our wide range of online TEFL & TESOL courses: https://www.teflonline.net/?cu=YTDESCRIPTION