4 Positive Ways to Motivate Students in the Kindergarten Classroom | ITTT TEFL BLOG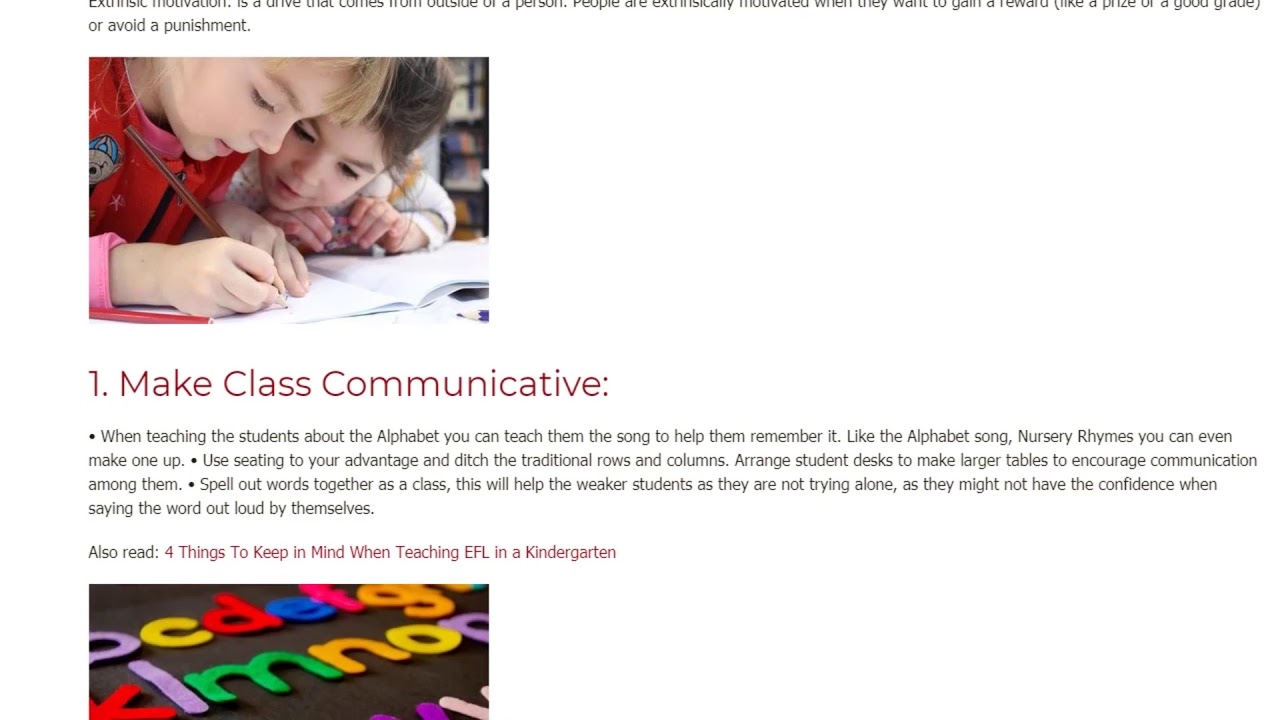 How to motivate and keep the students interested in learning the English language?
To teach at the Kindergarten level the teacher has to be mindful of keeping students' attention and maintaining order. It is important to have structure and routines. To ensure the students are comfortable, happy and engaged while learning and practicing English there needs to be a balance between patients and strictness. To keep their attention, it is good to enlist fun little games to help maintain order in the class. It is important to understand your students. At this level they have a short attention span so a detailed lesson plan is crucial. To make learning fun your plan should include activities that get them moving and participating in English.
Read more here: https://www.teflcourse.net/blog/4-positive-ways-to-motivate-students-in-the-kindergarten-classroom-ittt-tefl-blog/?cu=YTDESCRIPTION
Are you ready to live and teach abroad? Click here and get started today: https://www.teflcourse.net/?cu=YTDESCRIPTION
Check our wide range of online TEFL & TESOL courses: https://www.teflonline.net/?cu=YTDESCRIPTION