4 Reasons Why Using Songs in the Classroom is Important | ITTT TEFL BLOG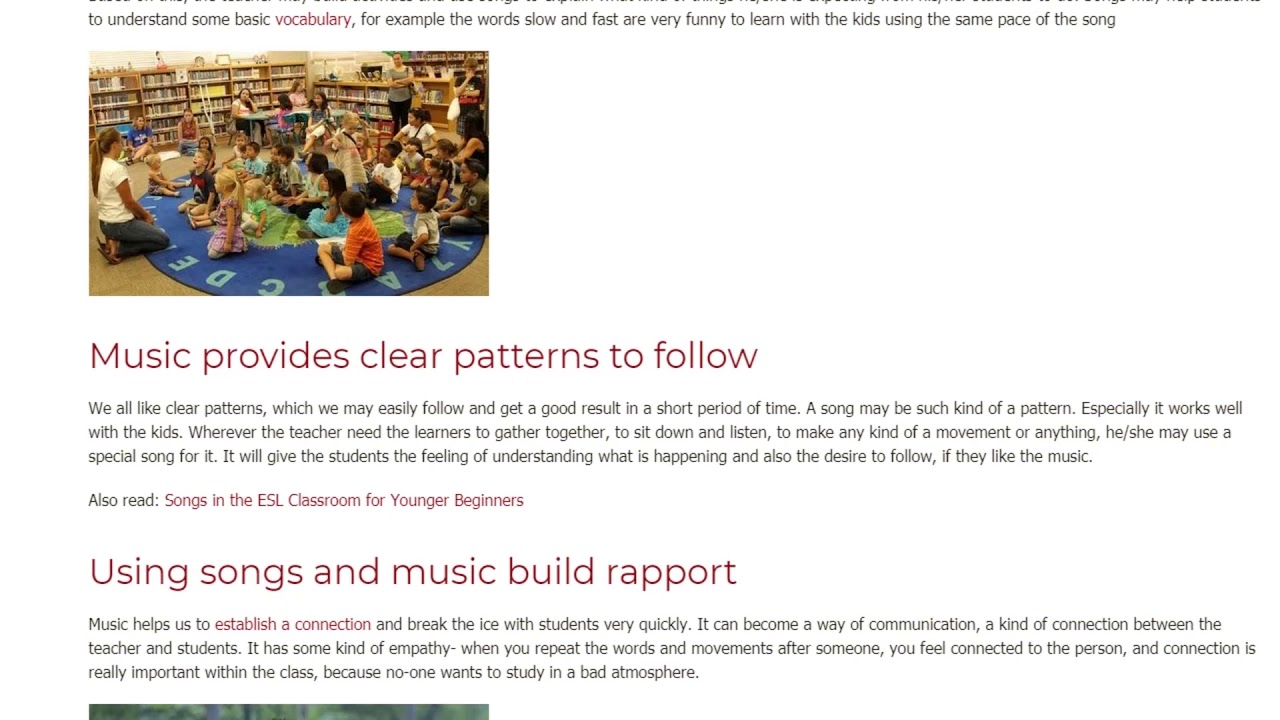 We all probably know, that music has no language. It is kindly welcomed by all nations equally, as well as all races, ages and cultures. So how can music or songs help us to teach English and to do it more effectively?
Music aids memory
Music lets us go deeper into conscious that anything else, it is much more memorable, so the words and grammar structures may be remembered much faster. It also helps to relax and to feel happy, so using songs in the classroom is not only a good idea, but it is also an extremely necessary part of teaching and language acquisition.
Read more here: https://www.teflcourse.net/blog/4-reasons-why-using-songs-in-the-classroom-is-important-ittt-tefl-blog/?cu=YTDESCRIPTION
Are you ready to live and teach abroad? Click here and get started today: https://www.teflcourse.net/?cu=YTDESCRIPTION
Check our wide range of online TEFL & TESOL courses: https://www.teflonline.net/?cu=YTDESCRIPTION