4 Reasons Why You Should Complete a TEFL Course | ITTT TEFL BLOG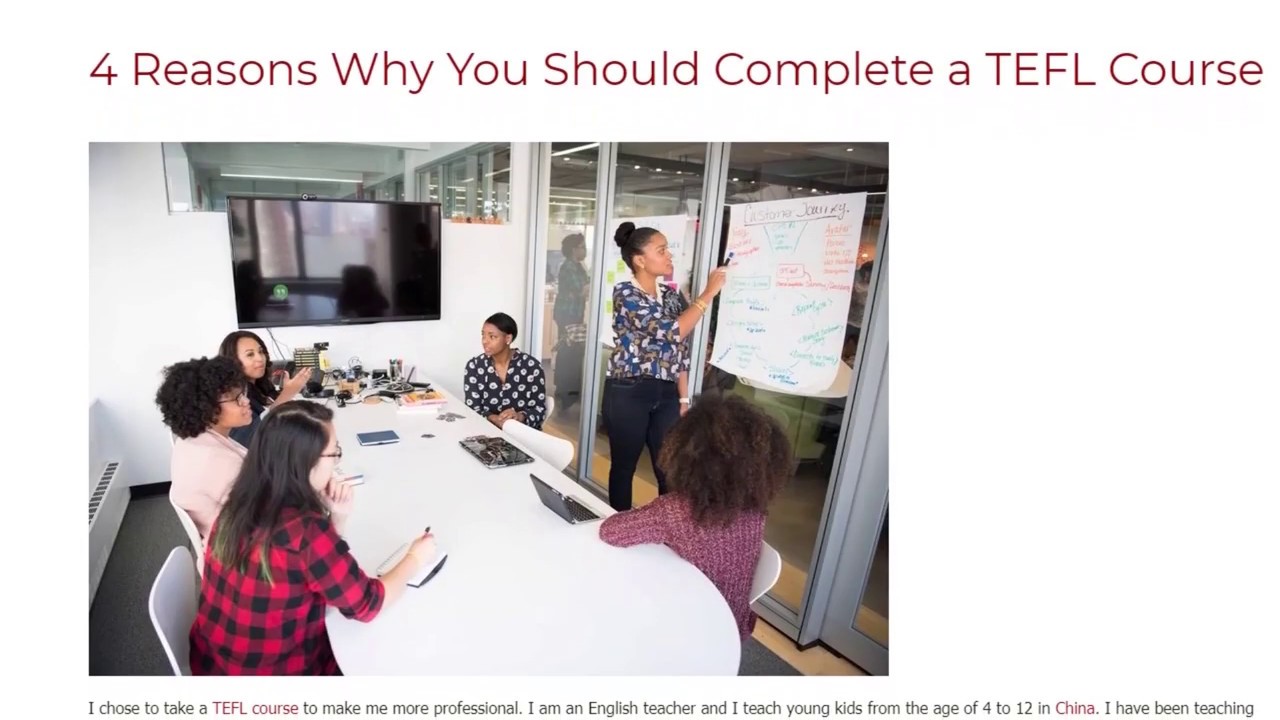 I chose to take a TEFL course to make me more professional. I am an English teacher and I teach young kids from the age of 4 to 12 in China. I have been teaching kids for around 7 years. I was teaching kids from Grade 1 to Grade 5 in a public primary school in China. Now I teach young kids in a language training center. Teaching in a Chinese public school is totally different to teaching in a private training center. In a public school, what the teacher does everyday is giving the questionnaire to the students and have them complete as many questionnaires as possible.
The goal is for students to remember the grammar rules and know how to give correct answers so that they can do well in their tests. So in a public school all the exercises we do are for one purpose – getting a higher test score. So that as a teacher there I didn't apply effective teaching techniques in my classes. What I used in my class was not good for young learners.
Read more here: https://www.teflcourse.net/blog/why-complete-a-tefl-course-ittt-tefl-blog/?cu=YTDESCRIPTION
Are you ready to live and teach abroad? Click here and get started today: https://www.teflcourse.net/?cu=YTDESCRIPTION
Check our wide range of online TEFL & TESOL courses: https://www.teflonline.net/?cu=YTDESCRIPTION