4 Striking Advantages for Non Native English Teachers in the TEFL Classroom | ITTT TEFL BLOG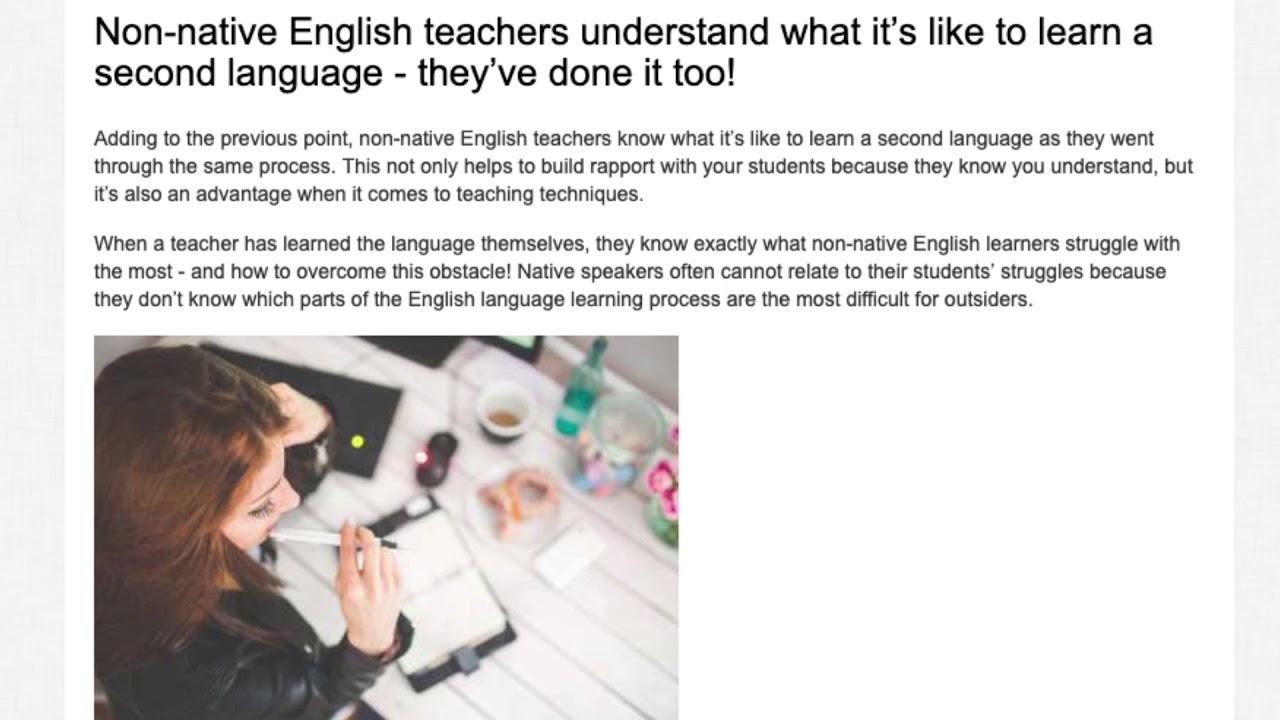 "Teaching English abroad is impossible for non-native English speakers!" – This is a statement we often hear as teacher trainers around the world but it's a huge misconception. Actually, the ratio of non-native to native English teachers around the world has sharply increased to 4 to 1 in recent years. This goes to show that the global EFL teaching market has undergone a large shift in hiring preference.
With this in mind, we would like to highlight four striking advantages for non-native English teachers in the TEFL classroom.
Read more here: https://www.teflcourse.net/blog/4-striking-advantages-for-non-native-english-teachers-in-the-tefl-classroom-ittt-tefl-blog/?cu=YTDESCRIPTION
Are you ready to live and teach abroad? Click here and get started today: https://www.teflcourse.net/?cu=YTDESCRIPTION
Check our wide range of online TEFL & TESOL courses: https://www.teflonline.net/?cu=YTDESCRIPTION