4 Top Tips for Getting Your TEFL Certificate on the Road | ITTT TEFL BLOG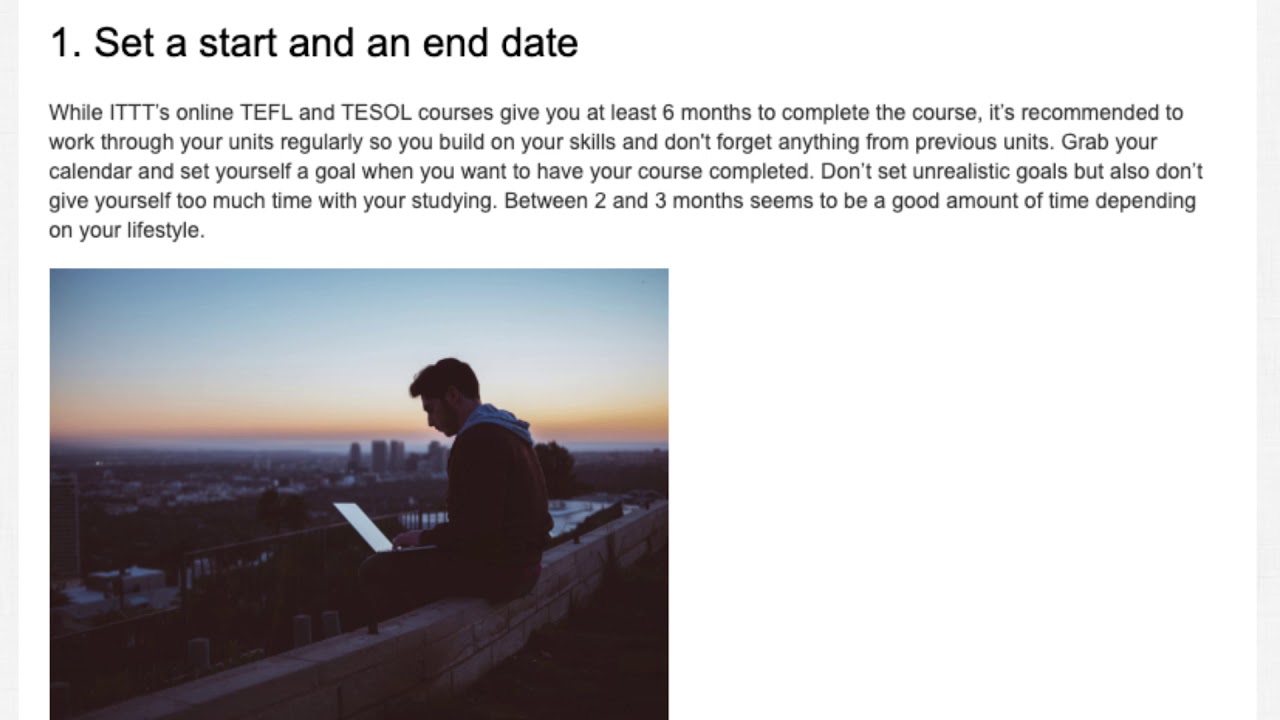 The nomadic lifestyle is getting more and more appealing for many people wanting to escape the dry 9-to-5 trap back home. More and more people are packing their bags and heading off traveling around the world, making a living on the go. A great way to afford this lifestyle is teaching English, either online, at a physical school or to private students abroad. As this is getting increasingly popular, online English platforms, employers and English students are now expecting their teachers to be TEFL certified.
But how do you find the time to study when on the road? Taking an online TEFL course might just be the answer to your problems! Here are 4 tips for getting your TEFL certificate on the road and for staying motivated to study.
Read more here: https://www.teflcourse.net/blog/4-top-tips-for-getting-your-tefl-certificate-on-the-road-tefl-blog/?cu=YTDESCRIPTION
Are you ready to live and teach abroad? Click here and get started today: https://www.teflcourse.net/?cu=YTDESCRIPTION
Check our wide range of online TEFL & TESOL courses: https://www.teflonline.net/?cu=YTDESCRIPTION