5 Simple Ways How to Motivate Students in the EFL Classroom | ITTT TEFL BLOG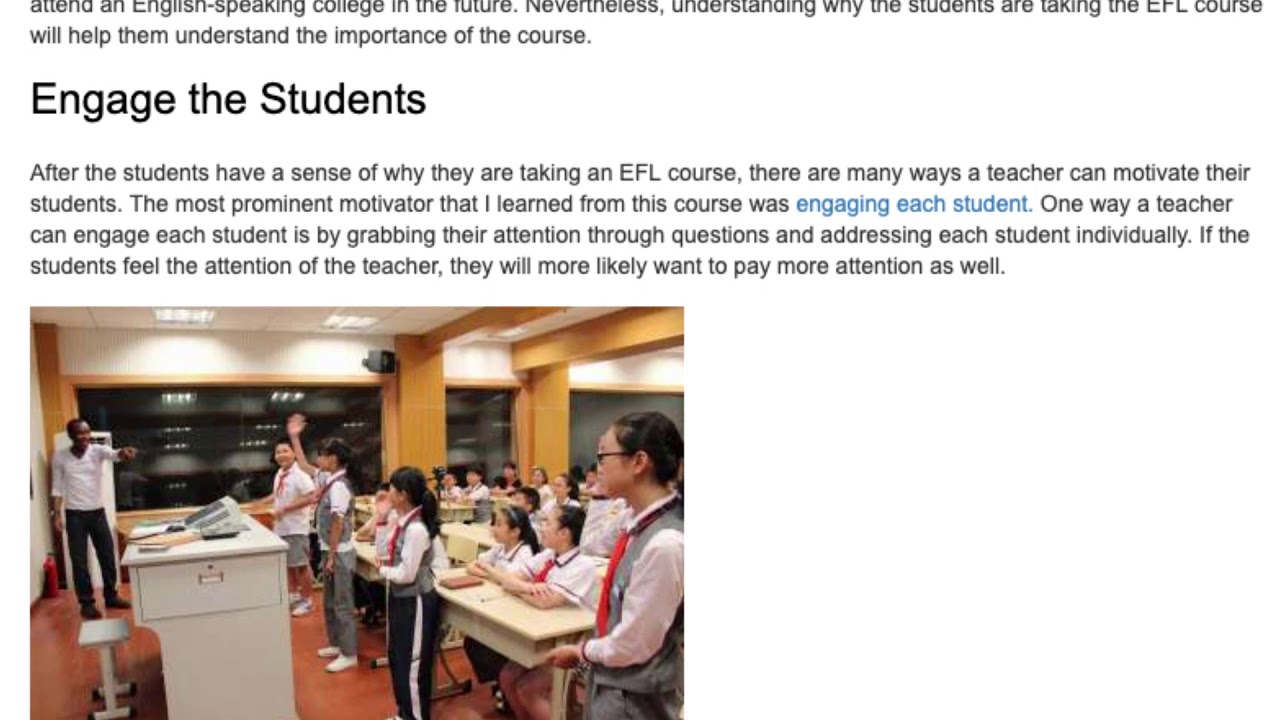 Regardless of what you are teaching, the outcome of a learning process for students will be affected deeply by how motivated they are. Motivation can initiate students to pay more attention, care more about what they are learning, and increase the time and efficiency on the mission at hand. In an EFL course, motivation will most likely be a crucial factor in how fast and well a student may learn English.
There are many ways to motivate students, and it may take different ways for different students to get them motivated. One huge motivator for an EFL student will be discovering and knowing the purpose for taking a course. Important ways a teacher can motivate their students could be through inclusion, engagement, and encouragement. A teacher can also motivate students by giving them goals to achieve and help each learner feel a sense of importance. With these key points and techniques of motivation, students will, in the end, care more and perform better.
Read more here: https://www.teflcourse.net/blog/5-simple-ways-to-motivate-your-efl-students-ittt-tefl-blog/?cu=YTDESCRIPTION
Are you ready to live and teach abroad? Click here and get started today: https://www.teflcourse.net/?cu=YTDESCRIPTION
Check our wide range of online TEFL & TESOL courses: https://www.teflonline.net/?cu=YTDESCRIPTION