7 Activities for Teaching Passive Voice in the ESL Classroom | ITTT TEFL BLOG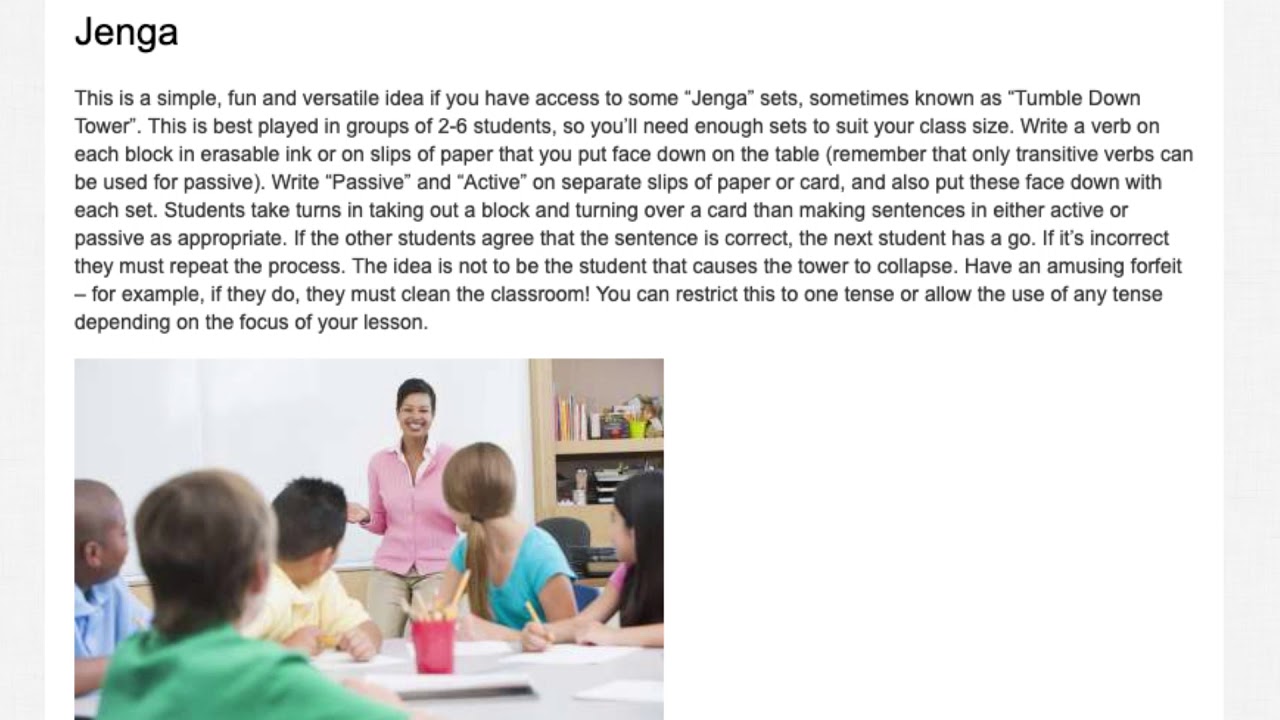 Passive voice is something native English speakers can use without much thought but it can be difficult for language learners to master because the switch from active to passive voice is quite an involved process – as many EFL teachers find when they first attempt to present it.
Here are some fun activities that you can use in the classroom to help your students practice using this tricky language pattern.
Do remember when you adapt these games that not every verb or tense in the English language can be used for the passive voice!
Read more here: https://www.teflcourse.net/blog/7-activities-for-teaching-passive-voice-in-the-esl-classroom/?cu=YTDESCRIPTION
Are you ready to live and teach abroad? Click here and get started today: https://www.teflcourse.net/?cu=YTDESCRIPTION
Check our wide range of online TEFL & TESOL courses: https://www.teflonline.net/?cu=YTDESCRIPTION