7 Things ESL Teachers Should Avoid Saying to Students | ITTT | TEFL Blog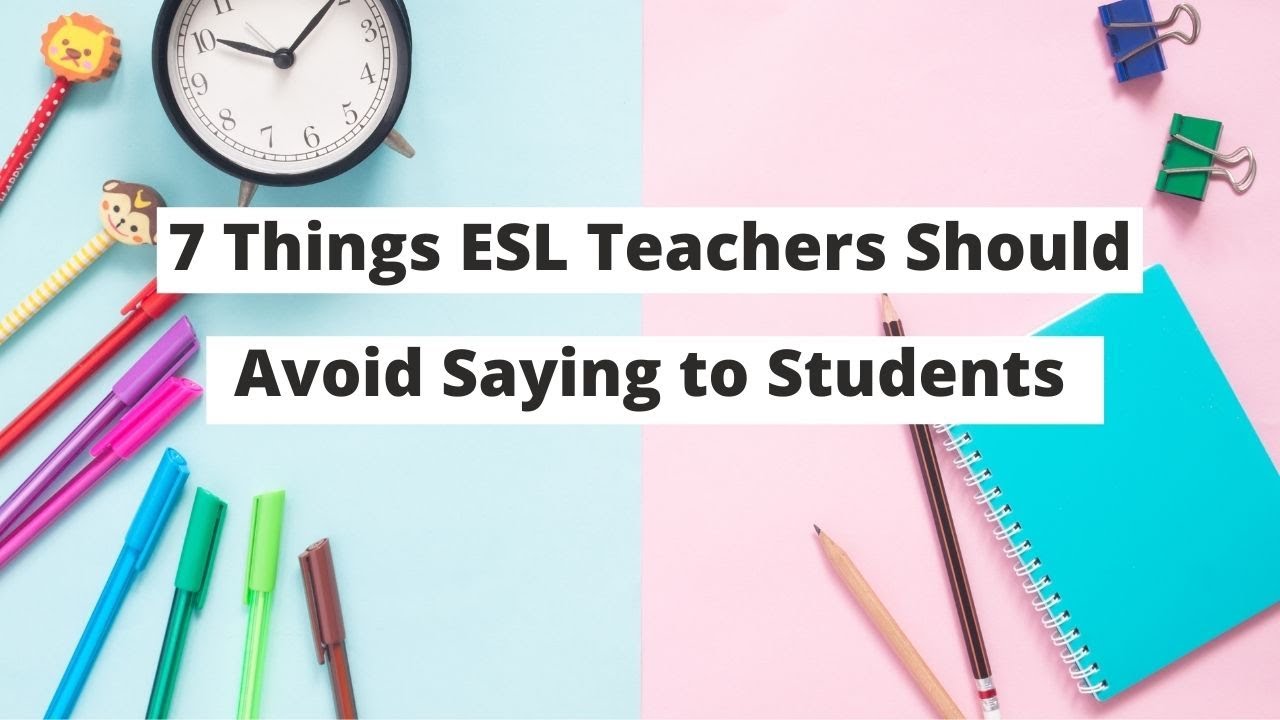 What should ESL Teachers avoid? ESL classroom is quite a sensitive place. Students can quickly get excited about what they learn if a teacher finds the right key to their motivation. However, sometimes ESL teachers may unconsciously use words that could hurt students intensely.
Read on for the top 7 things that ESL teachers should avoid saying to students to make sure your students feel comfortable.
Chapters:
0:00 ITTT Blog
0:32 You are not good at English
1:07 Stop! You're doing it all wrong!
1:39 Good job! You tried your best!
2:05 Don't give up! Keep trying and you'll understand English grammar
2:39 Have you noticed your mistake?
3:17 It's ok if you can't do it.
3:50 Someone is better than you in English.
Read more here: https://www.teflcourse.net/blog/7-things-esl-teachers-should-avoid-saying-to-students-ittt-tefl-blog/?cu=YTDESCRIPTION
Are you ready to live and teach abroad? Click here and get started today: https://www.teflcourse.net/?cu=YTDESCRIPTION
Check our wide range of online TEFL & TESOL courses: https://www.teflonline.net/?cu=YTDESCRIPTION
What is TEFL Certification? Where is it valid?
https://www.teflcourse.net/tefl-certification/?cu=YTDESCRIPTION
Check out our wide range of TEFL Courses:
https://www.teflcourse.net/online-tefl-courses/?cu=YTDESCRIPTION
Teach English online from anywhere you want!
https://www.teflcourse.net/online-tefl-courses/170-hr-tefl-certificate-with-tutor/?cu=YTDESCRIPTION