9 Hobbies Every EFL Teacher Needs To Try When Teaching English Abroad | ITTT TEFL BLOG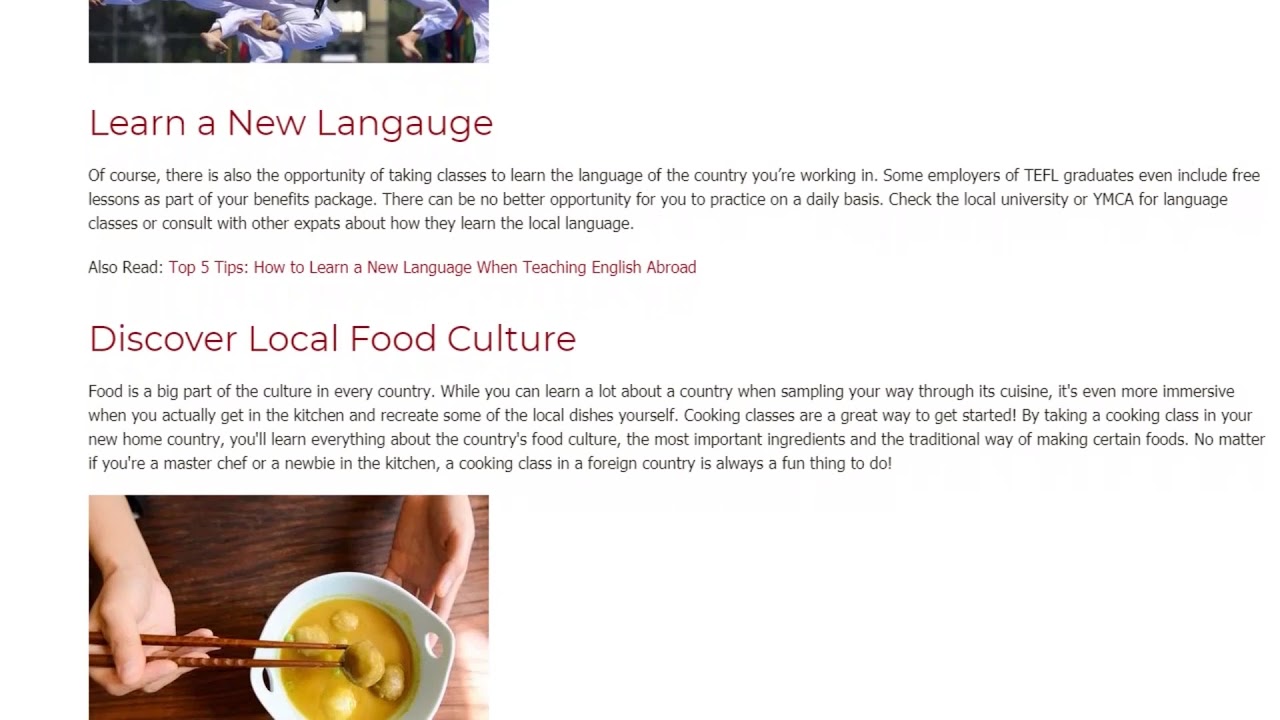 It's great to move somewhere new with your TEFL skills and to discover new places but, although traveling is exciting, there are times when you may want to do something without having to move too far from your new base. There are plenty of pastimes or hobbies that can be taken up when moving around from place to place, some of which might help you add variety to your English lessons for your students. For example, you can use your students to teach you about local cuisine to develop their vocabulary associated with food, language patterns for describing how to cook things, or how to give recommendations. They learn, you learn!
Here are some other ideas for you to think about.
Read more here: https://www.teflcourse.net/blog/9-hobbies-every-efl-teacher-needs-to-try-when-teaching-english-abroad/?cu=YTDESCRIPTION
Are you ready to live and teach abroad? Click here and get started today: https://www.teflcourse.net/?cu=YTDESCRIPTION
Check our wide range of online TEFL & TESOL courses: https://www.teflonline.net/?cu=YTDESCRIPTION