9 Small Details That Matter When Teaching EFL | ITTT TEFL BLOG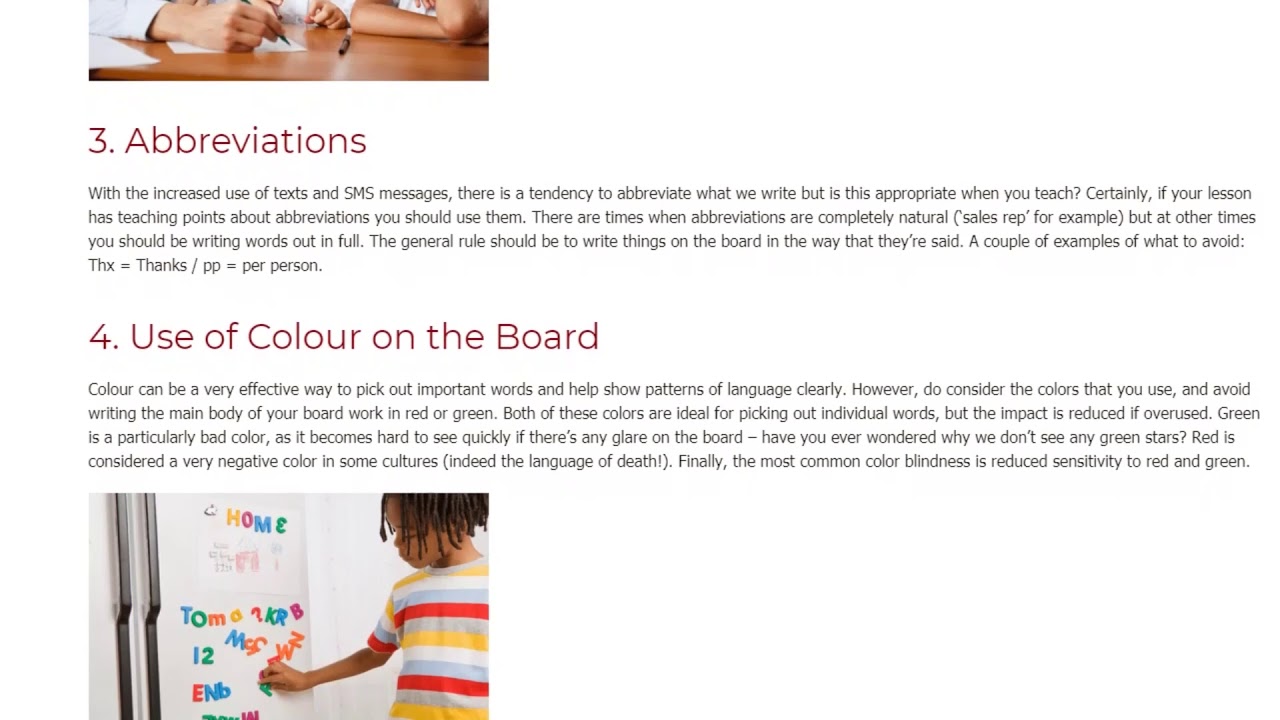 When you teach English as a foreign language it's important to pay attention to details that we sometimes ignore when communicating with other native level speakers, either in spoken or written English. Some people have got into the habit of writing in uppercase/capital letters, use abbreviations, and don't think much about punctuation. We also tend not to be too critical of people's spoken English as long as we get the point across. 'There's a lot of cars on the road today' is grammatically incorrect for example.
We also tend to enjoy speaking when we should be letting others speak. This is a particular issue in the classroom when you should be maximizing student talk time and minimizing yours. Here are some thoughts about many things that you can do in the classroom that teachers sometimes forget about, and the reasons why they're important.
Read more here: https://www.teflcourse.net/blog/9-small-details-that-matter-when-teaching-efl-ittt-tefl-blog/?cu=YTDESCRIPTION
Are you ready to live and teach abroad? Click here and get started today: https://www.teflcourse.net/?cu=YTDESCRIPTION
Check our wide range of online TEFL & TESOL courses: https://www.teflonline.net/?cu=YTDESCRIPTION