Affect, That and Whom – The Three Most Misconceived Words in English Grammar | ITTT TEFL BLOG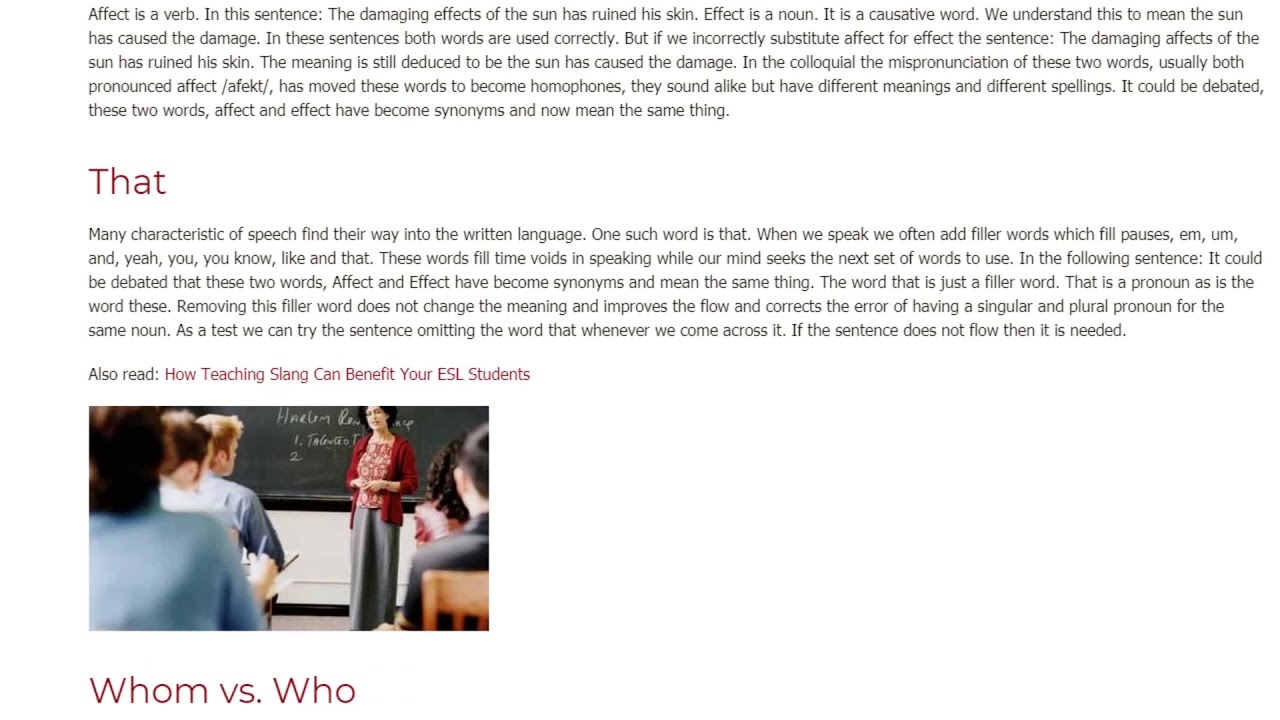 Grammar is the whole system of language. It includes a set of rules known as syntax. Occasionally when working on the computer you may get a message "Error Syntax; code 141" this means you have typed into the computer something that did not fit into the rules. This is not allowed and the computer will reject it and force you to obey the rules.
When speaking English we have no restrictions on the structure or form and no computer monitoring us to stop us from speaking incorrectly. We can say anything anyway we choose, well-spoken or poorly spoken. There are some common words which are frequently misused. They are, affect, that, and whom. This essay will look at each of these in an effort to clarify their use. However since language is a living thing it is in a constant state of change, and these three words are one the forefront of change.
Read more here: https://www.teflcourse.net/blog/affect-that-and-whom-the-three-most-misconceived-words-in-english-grammar-ittt-tefl-blog/?cu=YTDESCRIPTION
Are you ready to live and teach abroad? Click here and get started today: https://www.teflcourse.net/?cu=YTDESCRIPTION
Check our wide range of online TEFL & TESOL courses: https://www.teflonline.net/?cu=YTDESCRIPTION