Alumni Report What It's Like Teaching English in Austria | ITTT TEFL BLOG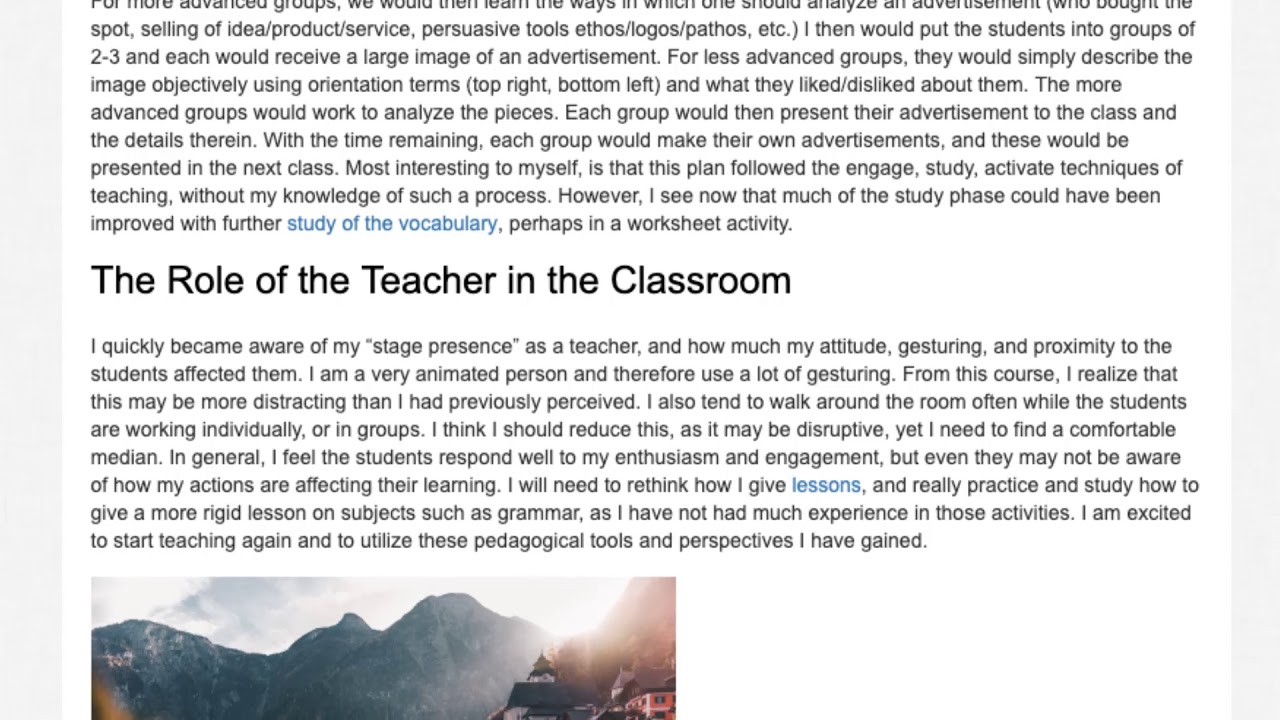 Between 2017 and 2018 after I had graduated with a bachelor's degree in German and English, I moved to Vienna, Austria to become an English teaching assistant through the Fulbright group. I was placed at two schools in Lower Austria and taught around 14-15 classes each week for 50 minute periods. Going into the situation, I honestly felt underprepared and confused as to what I was supposed to teach and how. The program attempted to orientate the teaching assistants, but in reality, there was much I did not know.
After completing my TEFL certification course, I can now see many techniques that I was using either knowingly or unknowingly, and many which I could have been using. A course such as this one before I started teaching would have been of great benefit to both myself and the students, and I fully understand the requirement of having such a certification.
Read more here: https://www.teflcourse.net/blog/alumni-report-what-its-like-teaching-english-in-austria-ittt-tefl-blog/?cu=YTDESCRIPTION
Are you ready to live and teach abroad? Click here and get started today: https://www.teflcourse.net/?cu=YTDESCRIPTION
Check our wide range of online TEFL & TESOL courses: https://www.teflonline.net/?cu=YTDESCRIPTION