Born vs Borne | Ask Linda! | English Grammar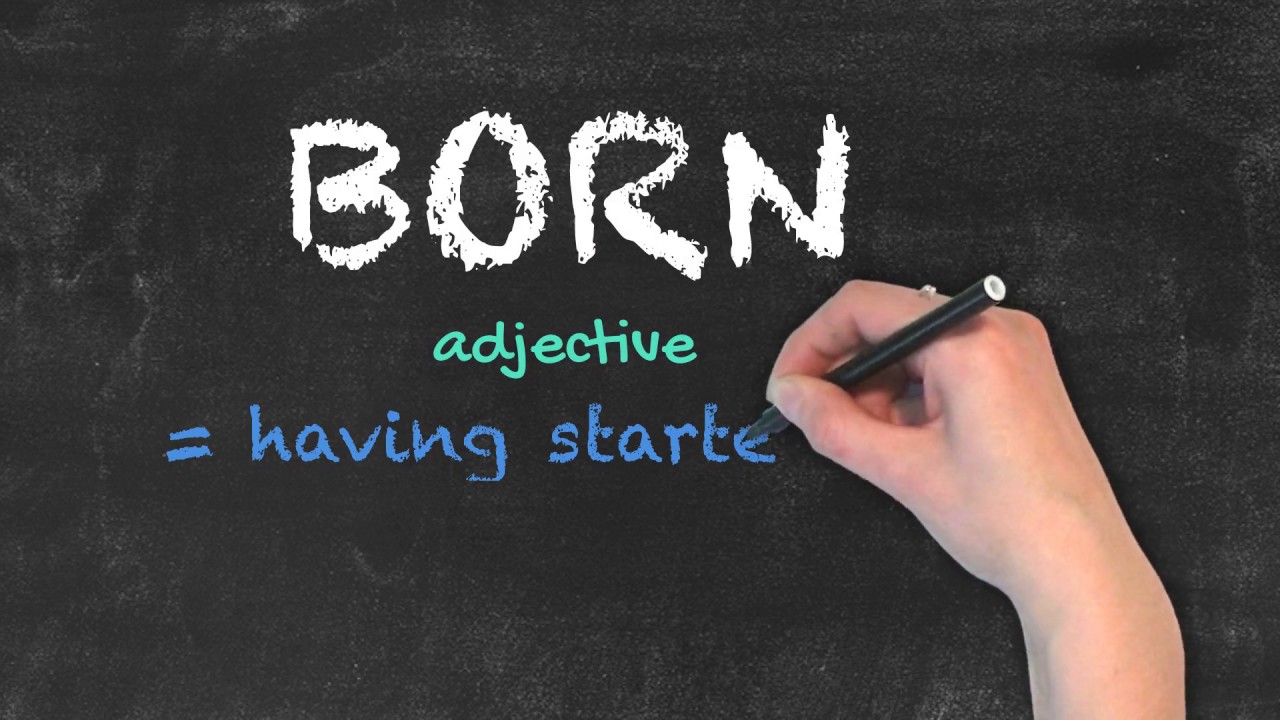 In this video Linda breaks down the difference between "born" and "borne".
This is another set of words that are easily confused in English.
Let's take a closer look:
The word "born" is an adjective and means "having started life"
For example:
I was born in Germany but my sister was born in France.
"Borne" on the other hand is the past participle of " to bear", meaning "carried", "transported" or "take responsibility for", such as here:
All costs shall be borne by the buyer.
I'm sure the difference is clear now and you won't confuse the two words again.
That's it for today. See you next time!