British English vs American English. Which is Better | ITTT TEFL BLOG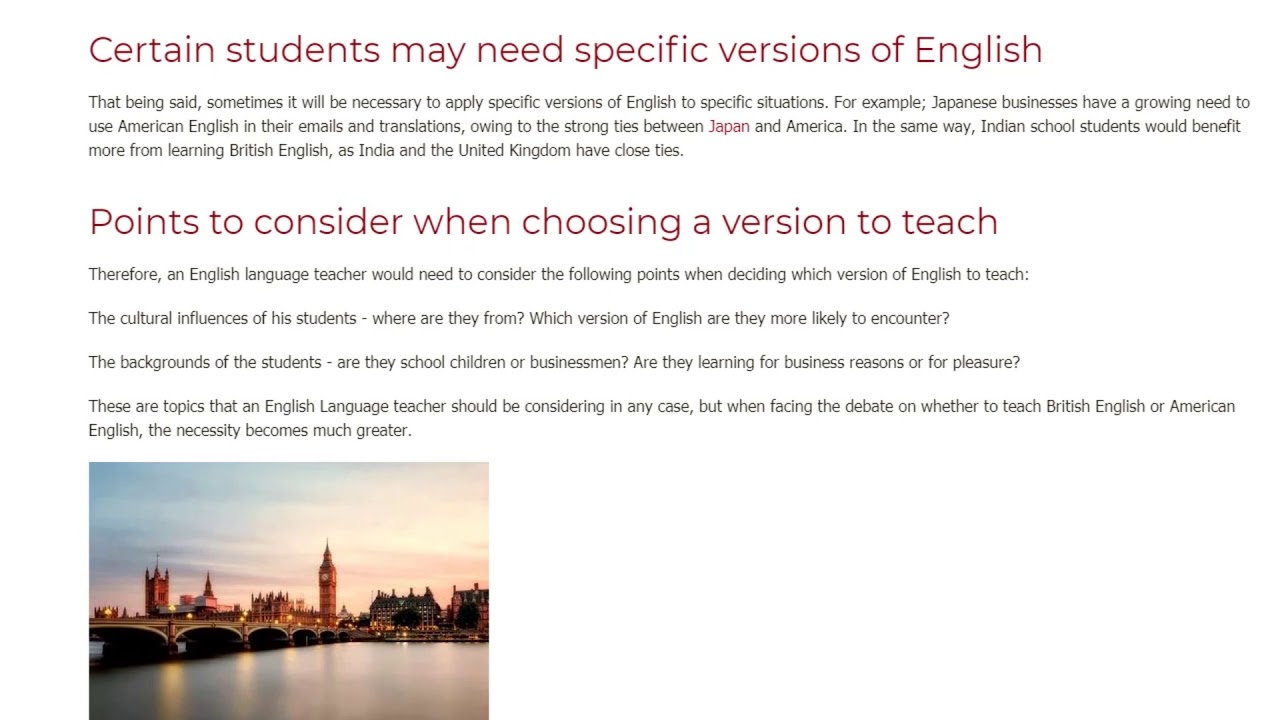 As more and more countries place a growing importance on its people to learn English as a secondary language, for work purposes or for general use, there is a growing debate about which is the better English to learn – British English or American English.
This post was written by our TEFL certification graduate Max E.
The argument stems from the growing influence of America in the modern world. British English has a longer standing history, but in today's modern society, it is almost impossible to go through the day without hearing American English in use. We hear it in television programs and films, more businesses from the US are branching out to foreign soil, and many countries feel that American English may be the better choice, as in the future it is more likely they will encounter American English more regularly.
Read more here: https://www.teflcourse.net/blog/british-english-vs-american-english-which-is-better-ittt-tefl-blog/?cu=YTDESCRIPTION
Are you ready to live and teach abroad? Click here and get started today: https://www.teflcourse.net/?cu=YTDESCRIPTION
Check our wide range of online TEFL & TESOL courses: https://www.teflonline.net/?cu=YTDESCRIPTION