Classroom Management You Definitely Need to Try | ITTT TEFL BLOG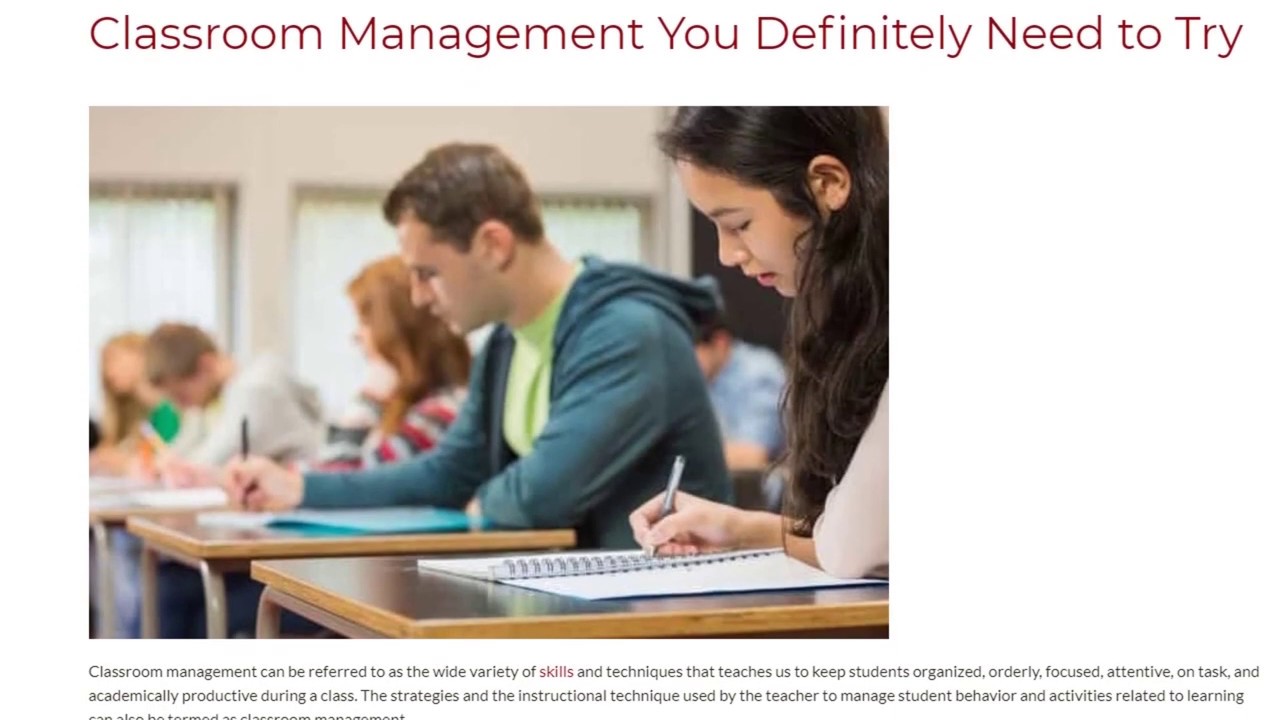 Classroom management can be referred to as the wide variety of skills and techniques that teaches us to keep students organized, orderly, focused, attentive, on task, and academically productive during a class. The strategies and the instructional technique used by the teacher to manage student behavior and activities related to learning can also be termed as classroom management.
To keep the students organized, orderly, focused and attentive, the teacher must create a set of expectations that will be used in the classroom environment. It includes routines rules and consequences. In managing the classroom, the teacher must develop some management techniques that will support the teachers' expectations.
Read more here: https://www.teflcourse.net/blog/classroom-management-you-definitely-need-to-try-ittt-tefl-blog/?cu=YTDESCRIPTION
Are you ready to live and teach abroad? Click here and get started today: https://www.teflcourse.net/?cu=YTDESCRIPTION
Check our wide range of online TEFL & TESOL courses: https://www.teflonline.net/?cu=YTDESCRIPTION