Differences between Young Learners and Adult Learners in the TEFL Environment | ITTT TEFL BLOG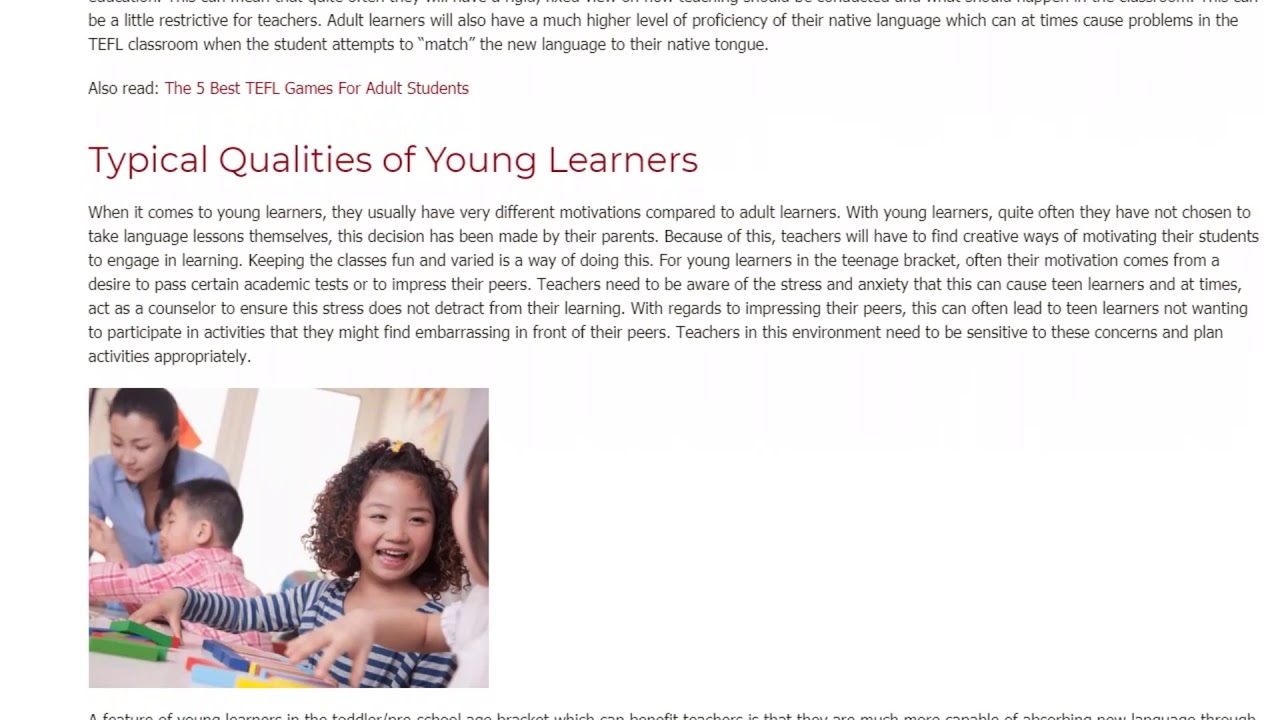 First, it is necessary to define what we mean by adult learners and young learners in the TEFL environment. An adult learner is defined as any student over the age of eighteen who engages in English language tuition. A younger learner, therefore, is a student under the age of eighteen years old.
There is a much greater variety within the young learner category due to the vast developmental changes that occur during this period. For example, a five- year- old is a very different type of learner than a fifteen- year- old. Because of this, the young learner category can be broken down even further into three broad groups. The first of these is the very young learners who include toddlers and pre-schoolers typically under the age of seven years. Next is the pre-pubescent category which encompasses primary school age children aged from seven years up until twelve. Finally, we have teen learners aged thirteen years and up.
Read more here: https://www.teflcourse.net/blog/differences-between-young-learners-and-adult-learners-in-the-tefl-environment-ittt-tefl-blog/?cu=YTDESCRIPTION
Are you ready to live and teach abroad? Click here and get started today: https://www.teflcourse.net/?cu=YTDESCRIPTION
Check our wide range of online TEFL & TESOL courses: https://www.teflonline.net/?cu=YTDESCRIPTION