Do TEFL Teachers Need a Second Language?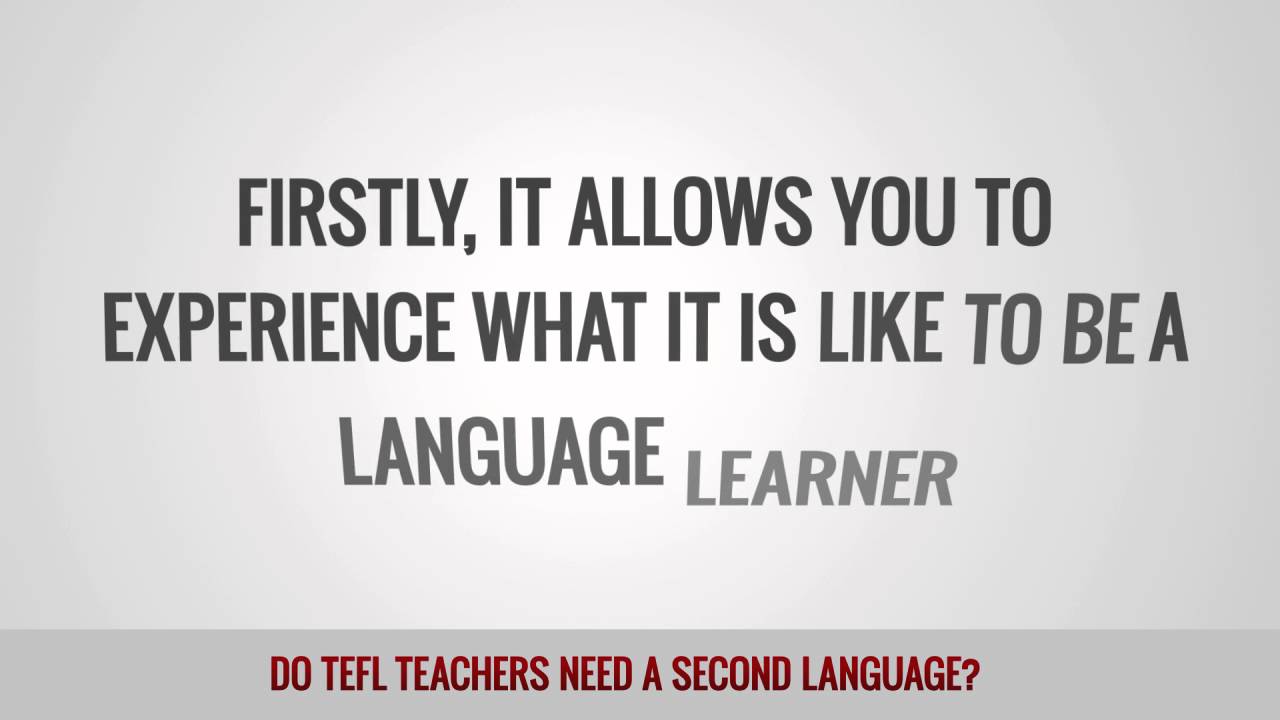 The simple answer is no, you do not need to have any knowledge or experience of languages other than English to take a TEFL course or to become an EFL teacher. The ability to speak other languages is not required as the vast majority of TEFL classrooms around the world rely on the communicative approach to English teaching that specifies that English is the only language used in the classroom.
In multilingual classrooms where the students could have a dozen or more different first languages, being able to communicate in one or two of them would obviously be of no particular advantage. In monolingual classrooms you may also find that students are more inclined to revert to their mother tongue during the lesson if they are aware that the teacher can understand what is being said. Whatever the classroom environment, one of the basic principles of EFL teaching is for students to only communicate in English, from the very beginning to the very end of every lesson.
Although it is not necessary to speak other languages to be an effective EFL teacher, there are certainly advantages to having some experience in learning and using a foreign language. Firstly, it allows you to experience what it is like to be a language learner, which should help you to empathize with your students and therefore improve the effectiveness of your lessons. It can also change the way you look at your own language and can lead to a greater understanding of the fundamentals of English such as grammar structures etc.
If you find yourself living and working in a foreign country you are more than likely to pick up the local language to some degree during your stay. Being able to communicate with the local people can certainly make your life much easier on a day to day basis, and it can also significantly enhance your overall experience of teaching English abroad. However, as long as you have completed a good quality TEFL course and therefore learnt the skills and techniques needed to plan and deliver effective lessons, knowledge of the local language is by no means essential.