English Grammar — 'Going To' Teaching Idea – English Teacher Salary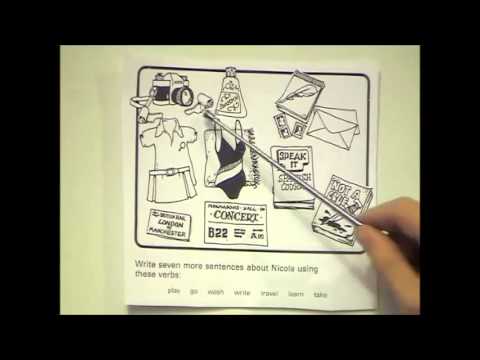 In this video we look at a teaching idea for the 'going to' future tense. This tense is often used to make predictions based on evidence and the idea covered here focuses on this usage. As you can see in the video, this idea is suitable for low level students as it uses pictures and verb prompts. Students choose a verb and one of the pictures that best match the verb. For example the student might choose "wash" and the picture of the shampoo bottle: "He is going to wash his hair".
If you are thinking about teaching English abroad the best way to improve your job opportunities is to get a teaching certificate. Not only will a certificate open up more doors to you but it will also improve your chances of getting a higher English teacher salary. By taking a TEFL course with ITTT you will learn t essential English grammar points and interesting ways to teach them such as the idea show in this video. If you would like further information check the link above.