English Grammar – Past Continuous – Teaching Ideas 3 — Online TEFL Course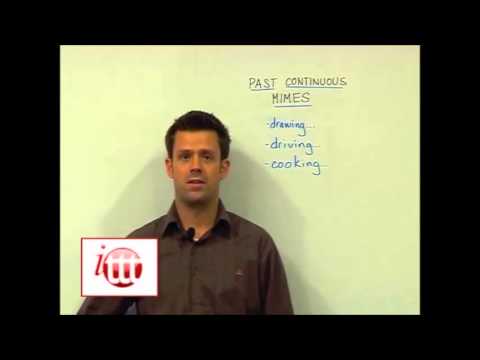 The teaching idea in this video is for the past continuous involves students miming an action; however, unlike the mime activity for the present continuous students will not be doing the mimes for others to see. Instead they will stop the mime before the other students open their eyes. The students will then have to say what their classmates were doing before they stopped. For example: You were driving a car. You were eating a sandwich.
Being able to come up with interesting teaching ideas for what students often see as boring grammar points is an important skill for any English teacher. Taking an online TEFL course with ITTT will give you an understanding of the grammar points that you need to teach when starting out as a new teacher of English and will also give you some great ideas on how to teach them. Follow the link above to find the right type of online TEFL course for you.