Games in the Classroom – What are EFL games? | ITTT TEFL BLOG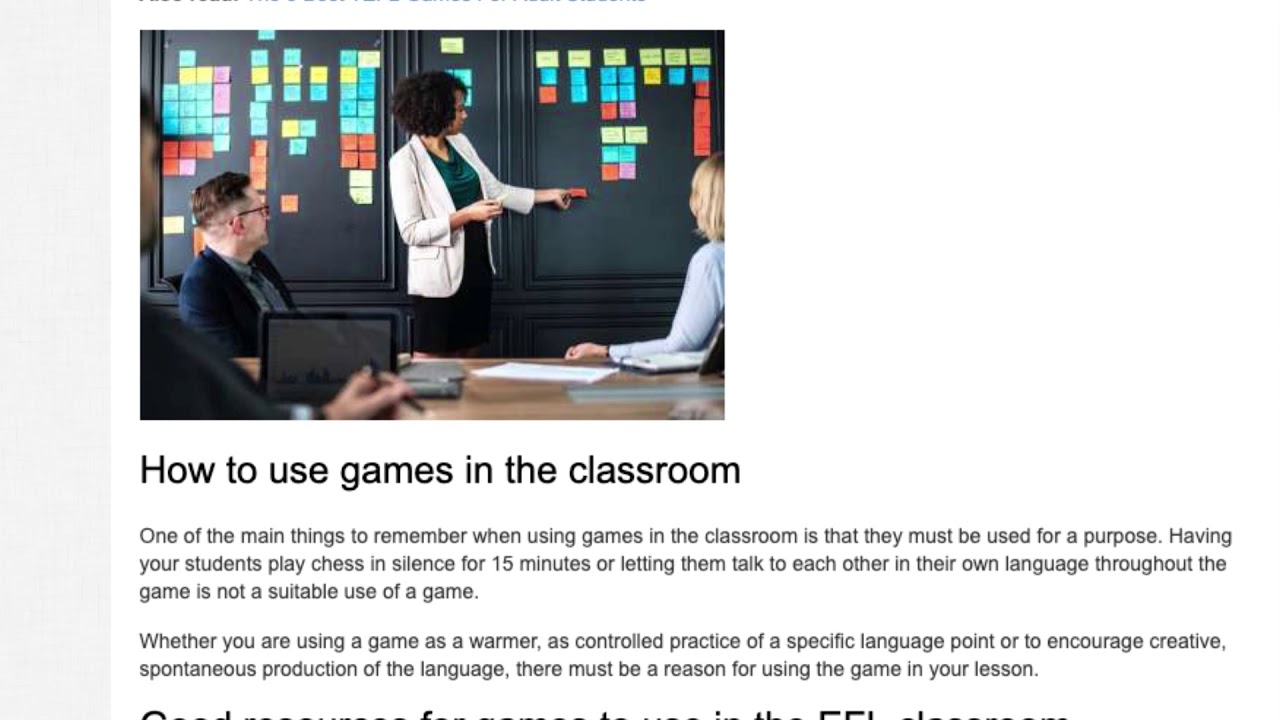 ESL games are games that can be used in the classroom to practice certain language points and encourage active and creative communication between your students.
There are many different games created specifically for use in the English language classroom that can be found online or in any number of resource books. But we are not limited only to those games designed for the class; the majority of games that we played as children or still play as adults can be adapted and used in lessons.
Whether games are co-operative or competitive, they are a great way to provide students with a goal to be achieved by using the English they have learned.
Read more here: https://www.teflcourse.net/blog/games-in-the-classroom-what-are-efl-games/?cu=YTDESCRIPTION
Are you ready to live and teach abroad? Click here and get started today: https://www.teflcourse.net/?cu=YTDESCRIPTION
Check our wide range of online TEFL & TESOL courses: https://www.teflonline.net/?cu=YTDESCRIPTION