Graeme Nicholls UK | TESOL-TEFL course in Chiang Mai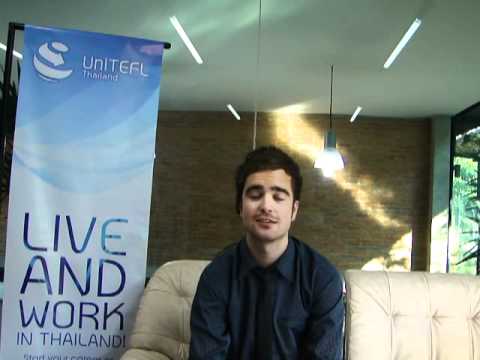 http://www.teflonline.net http://www.teflcourse.net
Graeme from the UK describes his experience during his TESOL/TEFL course in Chiang Mai, Thailand.
ITTT welcomes all applications from native English speakers as well as fluent, non-native English speakers, regardless of nationality, age, gender or race. Our courses are designed for those with little or no experience of teaching English. Our teacher trainers are all highly qualified and experienced TEFL/TESOL professionals who are committed to providing the best possible standards.
To find out more about out TEFL/TESOL certification courses follow the links above.