Grammar and its Place in Human History | ITTT TEFL BLOG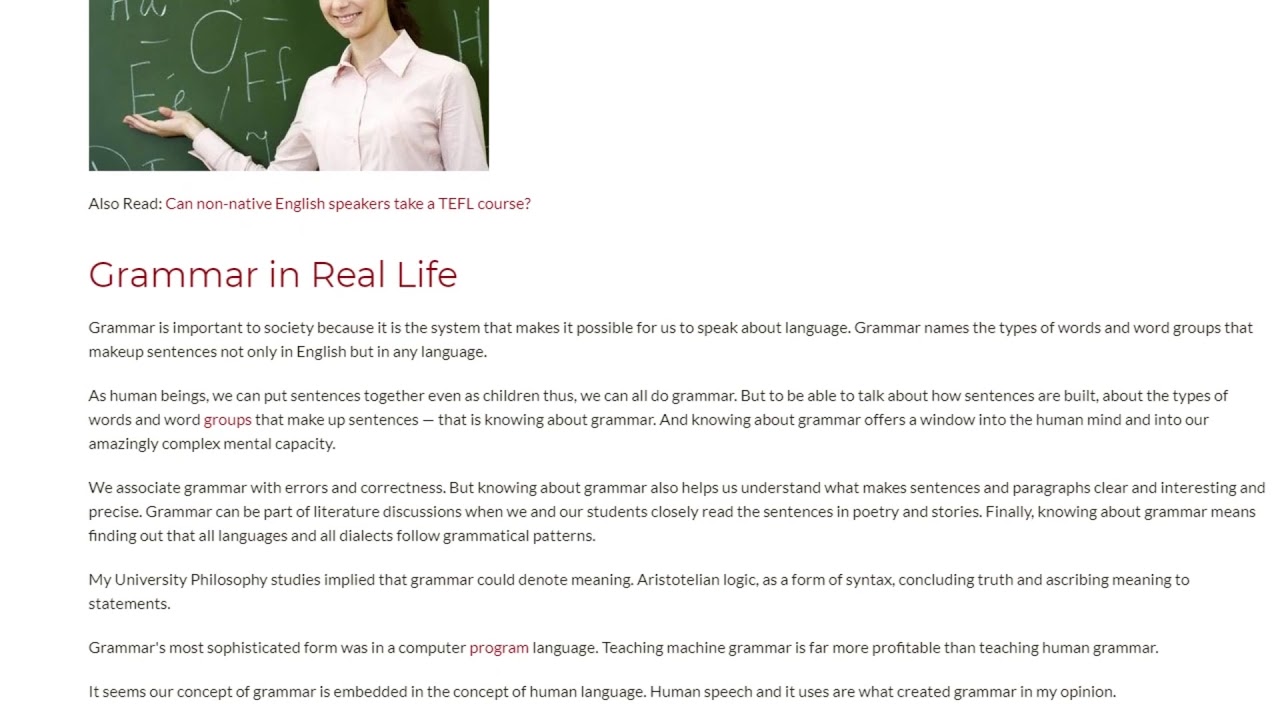 Definition of Grammar
Merriam Webster defines it as: "a: the study of the classes of words, their inflections (see inflection sense 3), and their functions and relations in the sentence. b: a study of what is to be preferred and what avoided in inflection .."
Concisely, it is the set of structural rules governing the composition of clauses, phrases, and words in any given natural language. … Thus, Universal Grammar is grammar is the cognitive information underlying language use.
The Chomsky postulate of Universal Grammar is that a certain set of structural rules are innate to humans, independent of sensory experience.
Someone once said "Grammar is a piano I play by ear".
Read more here: https://www.teflcourse.net/blog/grammar-and-its-place-in-human-history-ittt-tefl-blog/?cu=YTDESCRIPTION
Are you ready to live and teach abroad? Click here and get started today: https://www.teflcourse.net/?cu=YTDESCRIPTION
Check our wide range of online TEFL & TESOL courses: https://www.teflonline.net/?cu=YTDESCRIPTION