Guide to Writing a TEFL Resume That Will Get You Hired | ITTT | TEFL Blog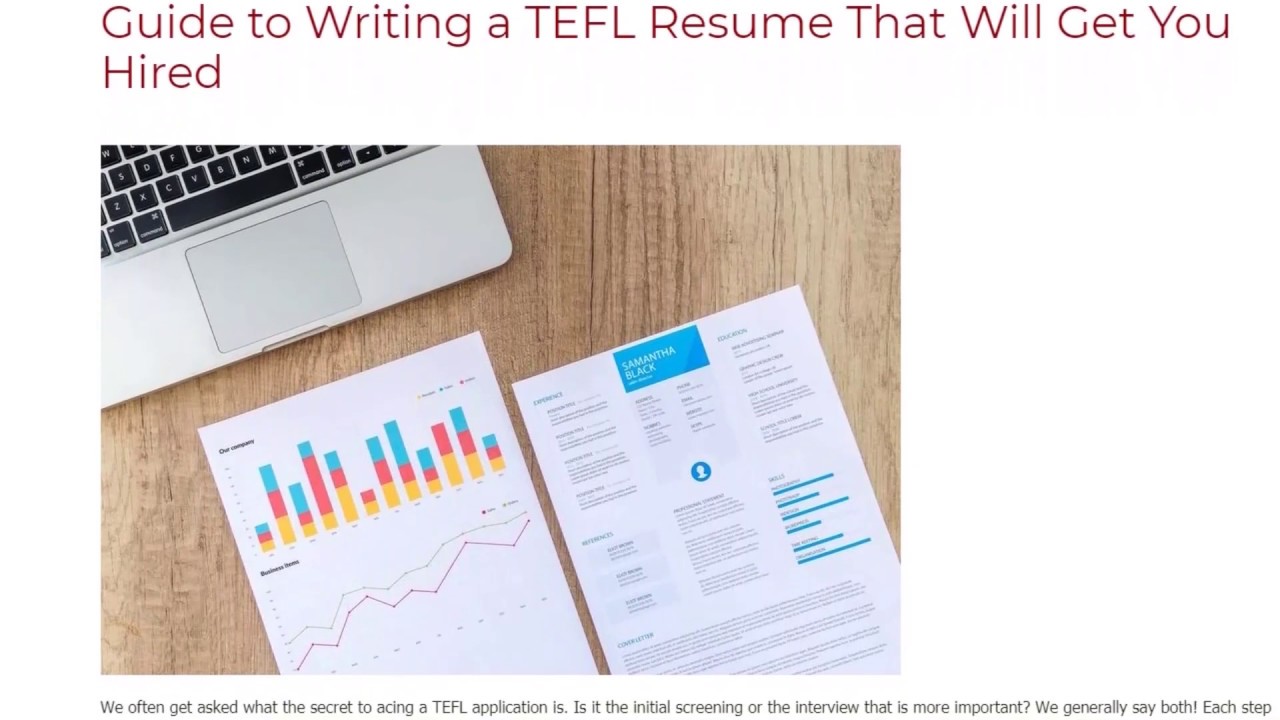 We often get asked what the secret to acing a TEFL application is. Is it the initial screening or the interview that is more important? We generally say both! Each step is important, but the CV stage is what gets you to the interview stage – so that is the first thing you should focus on in your application.
Here are a few pointers for setting up a killer CV for your TEFL application.
Read more here: https://www.teflcourse.net/blog/guide-to-writing-a-tefl-resume-that-will-get-you-hired-ittt-tefl-blog/?cu=YTDESCRIPTION
Are you ready to live and teach abroad? Click here and get started today: https://www.teflcourse.net/?cu=YTDESCRIPTION
Check our wide range of online TEFL & TESOL courses: https://www.teflonline.net/?cu=YTDESCRIPTION