How do you bring language to life in the classroom | ITTT TEFL BLOG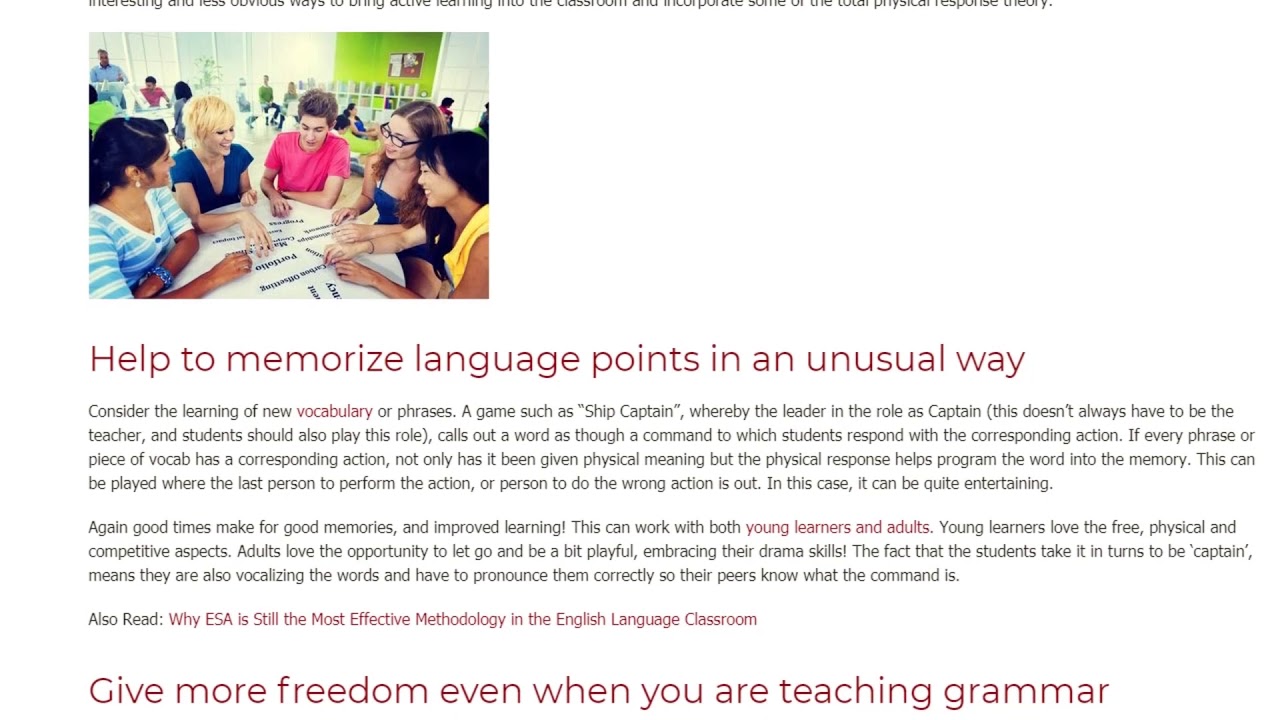 When teaching in the classroom, it is very important to branch away from the traditional method of teaching, known as the "chalk and talk" method. This typically involves the teacher dictating the lesson, with students sat listening and writing down the words of the teacher. Not every student is programmed to be able to sit, listen intently to every word you say, write down everything important and absorb the information sufficiently to be able to go on and use the language in a productive way.
You have to remember you have a variety of learners in any one classroom, and they all have different strengths and weaknesses, and varied ways of absorbing information. Some students might be more visual than aural learners, and others more oral or physical (or "hands-on") learners. Essentially, you have a team of learners on your hands; together, they can achieve more with their different strengths and certainly, they can learn from each other in addition to just the teacher.
Read more here: https://www.teflcourse.net/blog/teaching-skills-in-a-classroom-how-do-you-bring-language-to-life-in-the-classroom/?cu=YTDESCRIPTION
Are you ready to live and teach abroad? Click here and get started today: https://www.teflcourse.net/?cu=YTDESCRIPTION
Check our wide range of online TEFL & TESOL courses: https://www.teflonline.net/?cu=YTDESCRIPTION