How Does Seating Arrangement in the Classroom Influence Classroom Management? | ITTT TEFL BLOG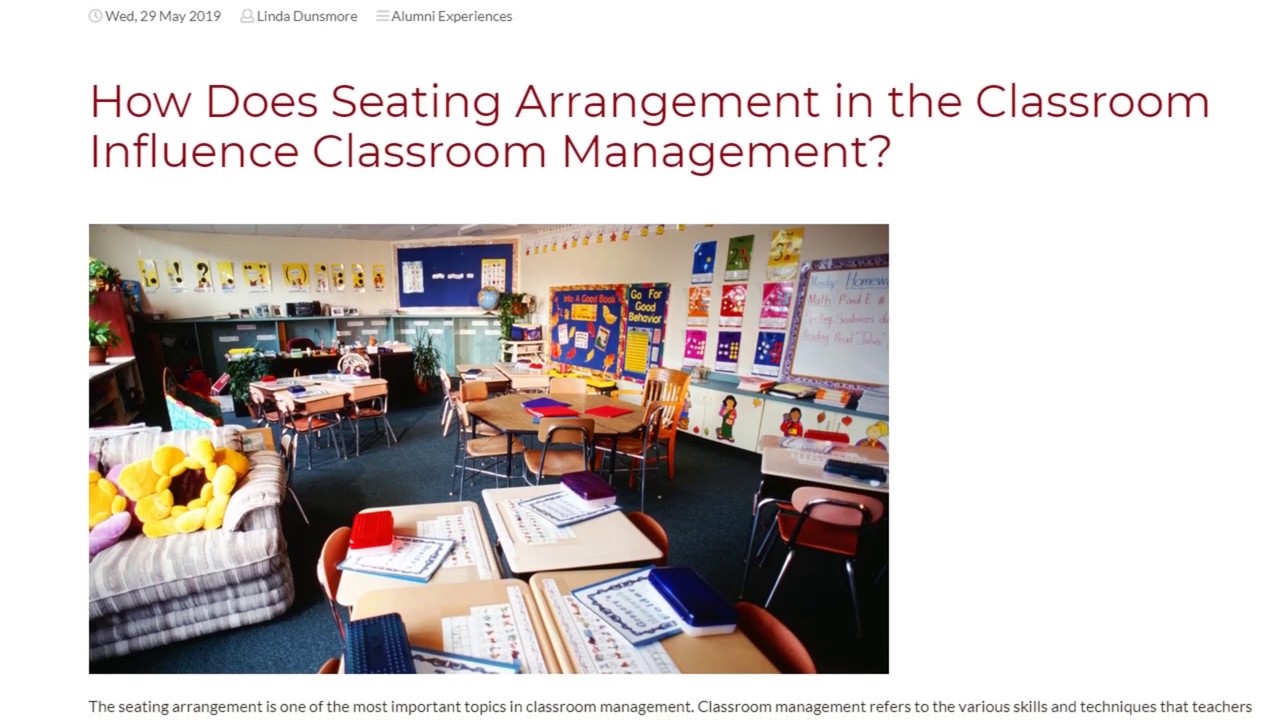 The seating arrangement is one of the most important topics in classroom management. Classroom management refers to the various skills and techniques that teachers use to keep students organized, orderly, focused, attentive, on task and academically productive during the class. However, this essay is going to explore more on the various methods of seating arrangement and how they influence classroom management.
There are three most common seating arrangement methods that can be used by the teacher. These include the traditional rows and columns, horseshoe or U-shape and clusters. These are going to be explained in detail outlining their advantages and disadvantages in relation to the classroom size and shape, student age and size, distractions as well as teaching style and objectives of the teacher.
Read more here: https://www.teflcourse.net/blog/how-does-seating-arrangement-in-the-classroom-influence-classroom-management-ittt-tefl-blog/?cu=YTDESCRIPTION
Are you ready to live and teach abroad? Click here and get started today: https://www.teflcourse.net/?cu=YTDESCRIPTION
Check our wide range of online TEFL & TESOL courses: https://www.teflonline.net/?cu=YTDESCRIPTION