How Teaching Slang Can Benefit Your ESL Students | ITTT TEFL BLOG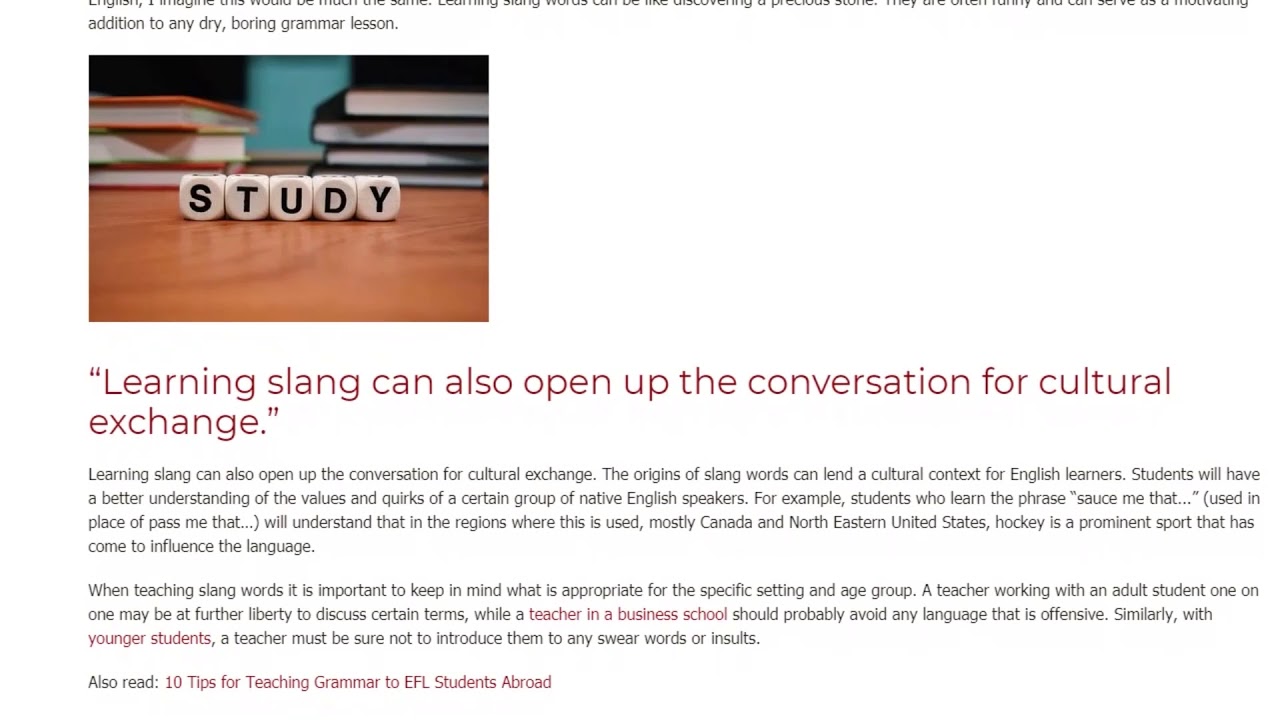 Stepping onto my flight from Miami to Santiago, Chile, I was confident in my Spanish skills. After all, I had taken nearly seven years of Spanish classes in middle and high school. However, when I landed I found, not only did I not understand 80% of what my host family said to me, they couldn't understand me either.
Over the course of my two months there, I came to appreciate the significance of slang in understanding and mastering a language. Even though slang words and usage can vary tremendously throughout the English speaking world, this is not an excuse to avoid introducing slang in the classroom. Being able to identify and understand some common slang words and phrases will help English learners reading informal documents.
Being able to produce slang words, though more difficult, can make a non-native speaker sound more fluent. Learning about the informal side of the English language can be a fun and motivating tool to encourage students in their own exploration. Finally, introducing slang terms is a simple way to begin a conversation with students about the diversity of English speaking cultures.
Read more here: https://www.teflcourse.net/blog/how-teaching-slang-can-benefit-your-esl-students-ittt-tefl-blog/?cu=YTDESCRIPTION
Are you ready to live and teach abroad? Click here and get started today: https://www.teflcourse.net/?cu=YTDESCRIPTION
Check our wide range of online TEFL & TESOL courses: https://www.teflonline.net/?cu=YTDESCRIPTION