How the 21st Century Affects the Roles of a Teacher | ITTT TEFL BLOG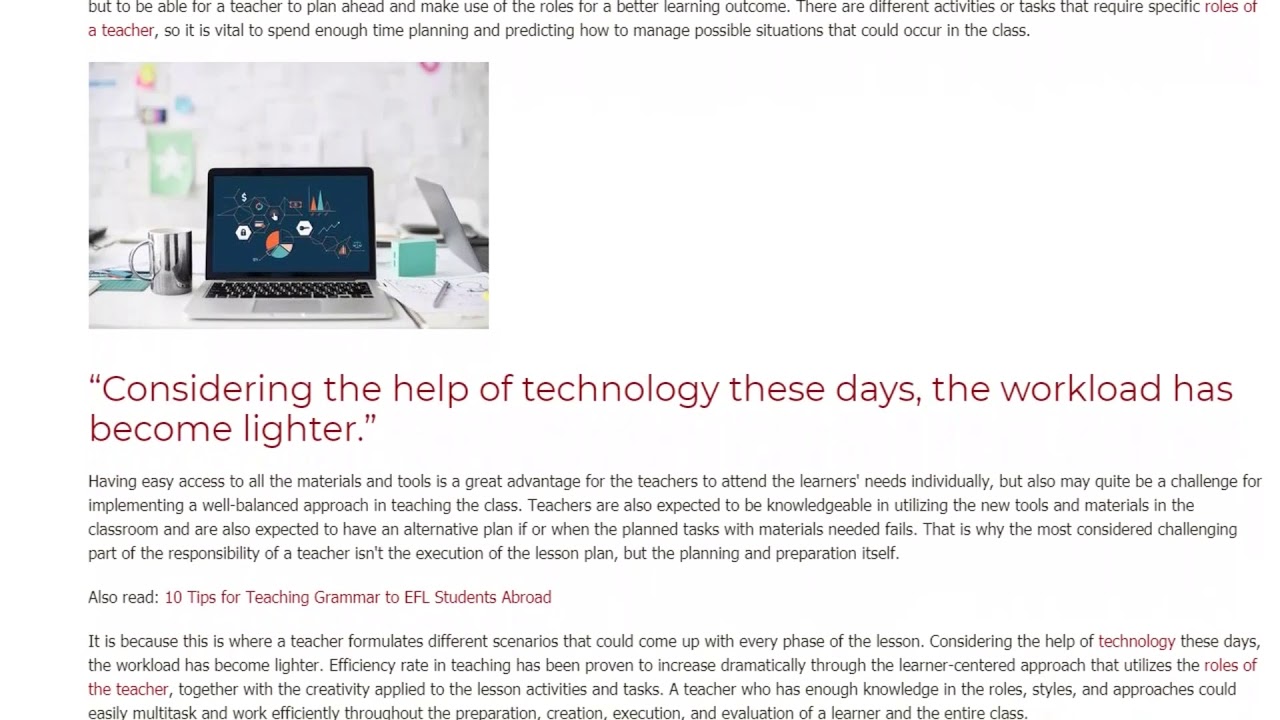 People are under pressure to thrive in today's world and the 21st century in many areas of our lives. Others use the term 'millenials' to refer to the group of people who grew up on computers, cell phones and other gaming gadgets presently popular among young people. This, of course, also happens in education introducing the 21st-century teachers and learners.
Having access to any information possible does not require the teachers to spoon-feed the learners, but enables the learners to achieve independent learning by letting them experience making their own choices that result in better learning outcomes. 21st-century teaching is having a learner-centered classroom with personalized instructions accompanied by much more tools that encompass different teaching styles and approaches needed for new learning styles. These styles have made a tremendous expansion on the roles of a teacher.
Read more here: https://www.teflcourse.net/blog/how-the-21st-century-affects-the-roles-of-a-teacher-ittt-tefl-blog/?cu=YTDESCRIPTION
Are you ready to live and teach abroad? Click here and get started today: https://www.teflcourse.net/?cu=YTDESCRIPTION
Check our wide range of online TEFL & TESOL courses: https://www.teflonline.net/?cu=YTDESCRIPTION