How to Adjust Your Teaching to the Needs of the Beginner Students | ITTT TEFL BLOG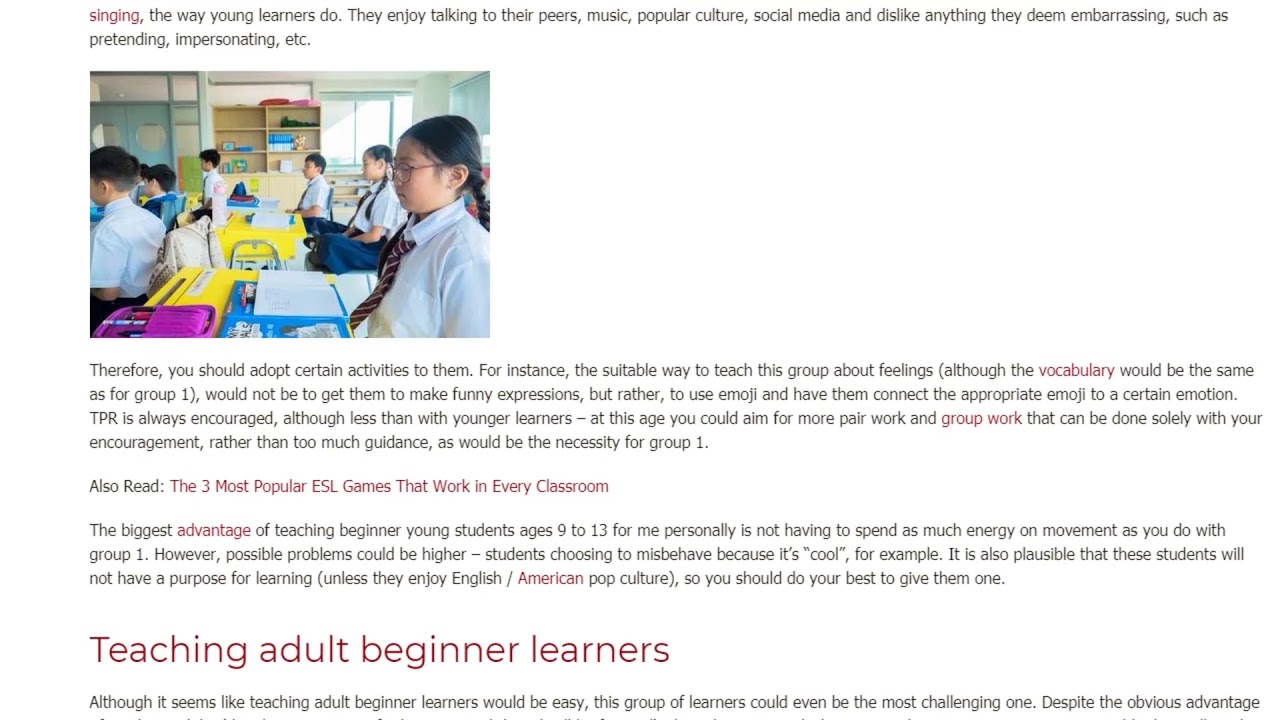 As the term beginner students refers to the level of students knowledge, I have decided to focus on beginner level in different age groups. Therefore, this essay will be divided into teaching beginner young students and beginner adults. My definition of a beginner student is the following: regardless of age, this is a learner with very little or no previous knowledge of the English language. However, there are certain things we should aim to know about every age group:
What are the likes and dislikes of this particular age group?
What is their purpose (if they even have one) for learning the English language?
How to appear approachable to them in order to deliver the best results?
Read more here: https://www.teflcourse.net/blog/how-to-adjust-your-teaching-to-the-needs-of-the-beginner-students-ittt-tefl-blog/?cu=YTDESCRIPTION
Are you ready to live and teach abroad? Click here and get started today: https://www.teflcourse.net/?cu=YTDESCRIPTION
Check our wide range of online TEFL & TESOL courses: https://www.teflonline.net/?cu=YTDESCRIPTION