How to use a wipeboard (Teaching English | Teaching Techniques)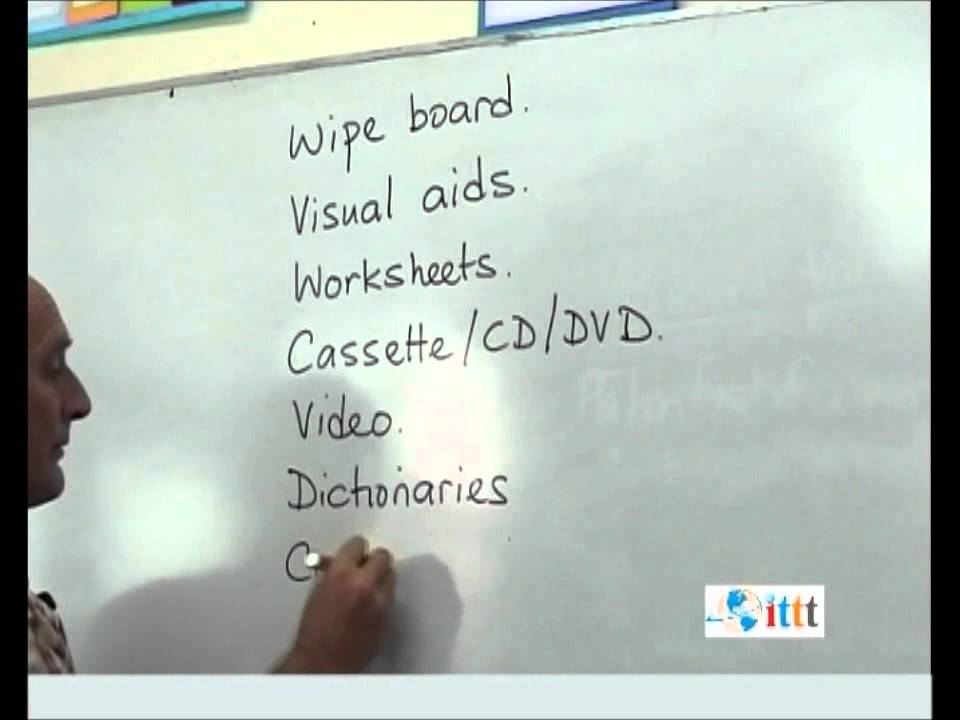 http://www.teflonline.net http://www.teflcourse.net
In this video ITTT's Academic Director Peter Ticehurst talks about some of the many materials that teachers use to help make lessons interesting and productive. These materials can include, course books, wipe boards, visual aids, CDs, DVDs, dictionaries, resource books, overhead projectors and computers.
The video also addresses some of the issues associated with some of the teaching materials.
ITTT offers a choice of TEFL certification courses. No matter which course is the right one for you, they all offer high quality, practical training, providing you with the necessary skills to be an effective classroom teacher.
If you would like to find out more about our TEFL certification courses follow the above links.