International TEFL and TESOL Training (ITTT) | Price Promise & Satisfaction Guarantee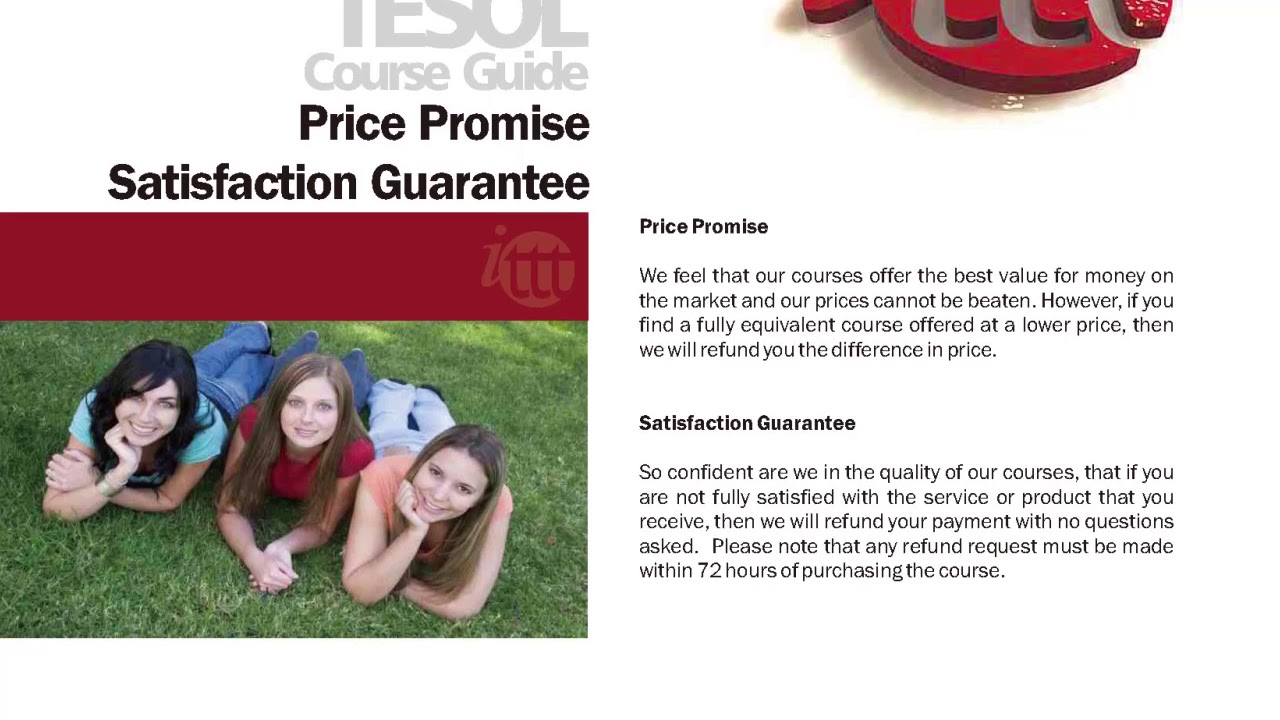 All of our TEFL courses are excellent value for money. Our course fees include tuition, course materials, certification, and moderation fees. No matter where you choose to study our TEFL course, we offer a variety of accommodation options. Airfares and food are not included in the price of our courses.
All TEFL course fees are in US dollars but your payment can be made in any currency. The GBP (£) figure given is a guide only, and subject to change. Please check www.xe.com/ucc for a current exchange rate in pounds or any other currency of your choice. All of our courses run throughout the year.
All of our TEFL courses come highly recommended from past trainees. Our courses provide an ideal opportunity to see the world and experience different cultures.
Find out more. about our TEFL/TESOL courses here: https://www.teflcourse.net/tefl-courses-combined/?cu=YTDESCRIPTION
Are you ready to live and teach abroad? Click here and get started today: https://www.teflcourse.net/?cu=YTDESCRIPTION