International TEFL and TESOL Training (ITTT) | TEFL/TESOL Course & Language Course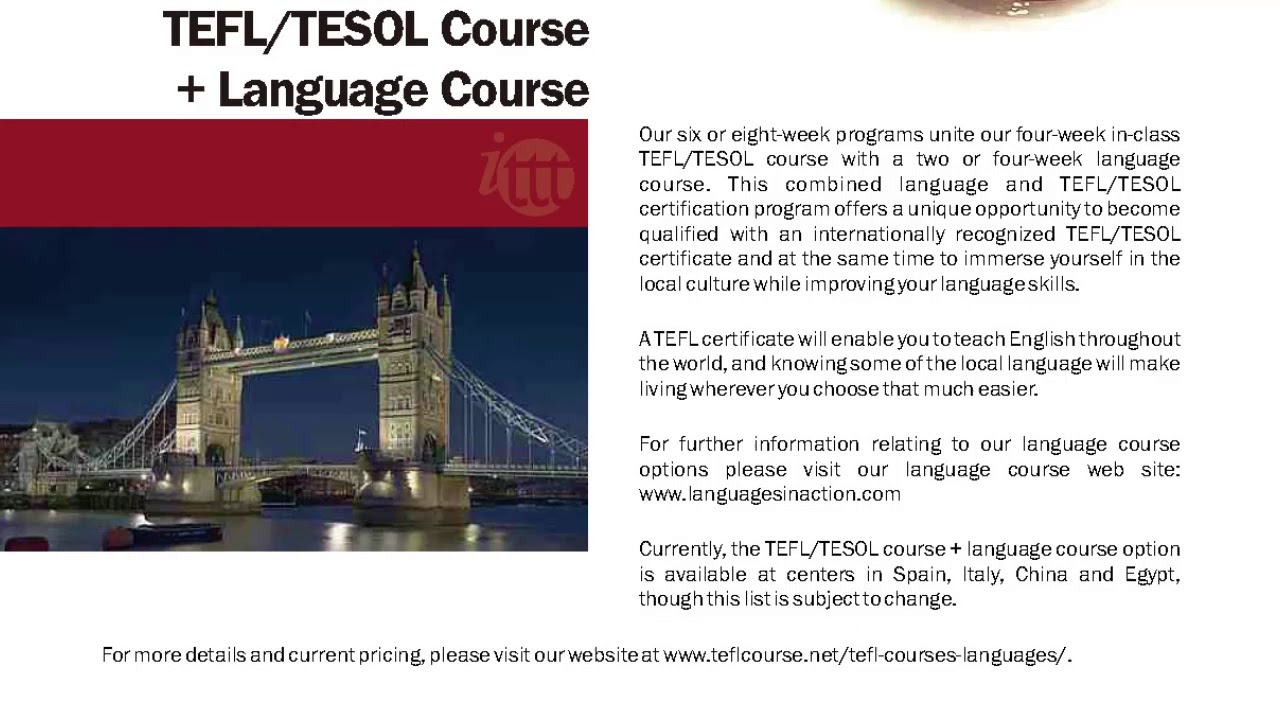 We offer a world-renowned TEFL/TESOL certification course that equips you for the professional task of teaching English overseas, or in your home country.
Our TEFL certification courses last for four weeks in a variety of exciting sites around the world, and have a very practical emphasis. There is no need to speak any language other than English, as our courses concentrate on training you to teach English with the international standard communicative approach – where English is the only language used in the classroom.
Are you ready to live and teach abroad? Click here and get started today: https://www.teflcourse.net/?cu=YTDESCRIPTION