International TEFL and TESOL Training (ITTT) | TEFL/TESOL Online Specialization Courses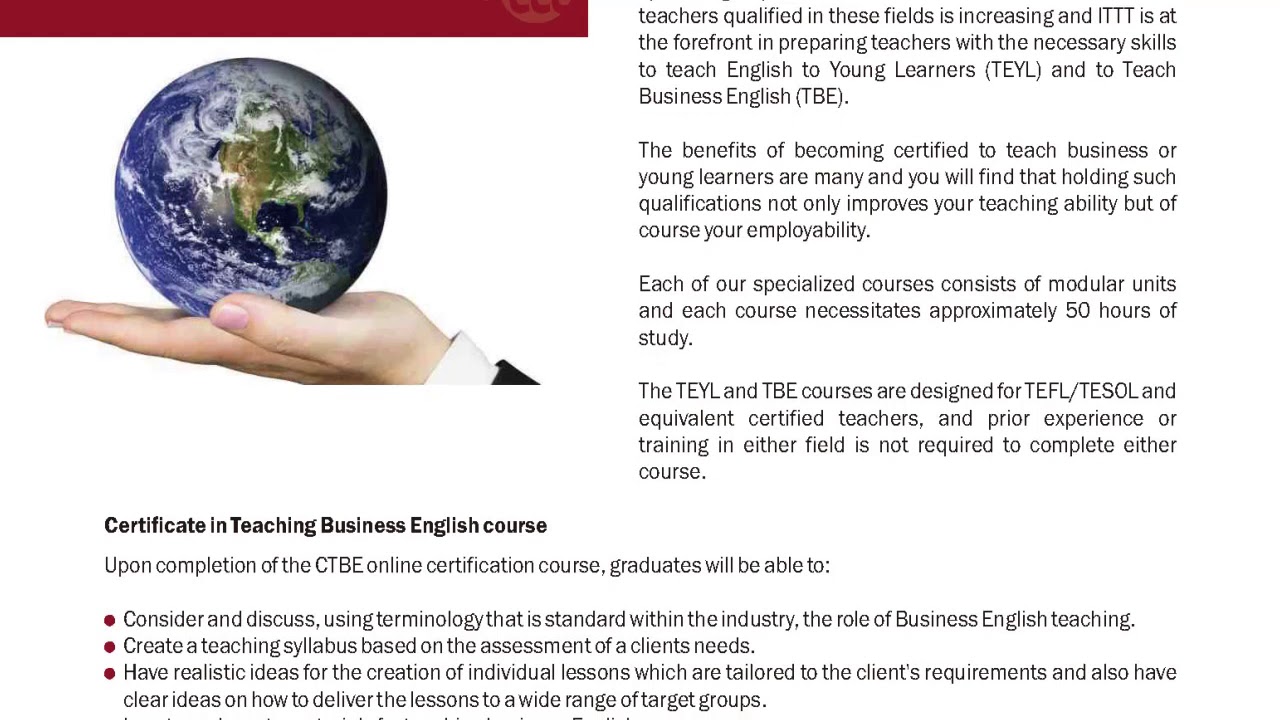 Teaching English as a Foreign Language (TEFL) often branches into specific areas that concentrate on teaching particular groups of students. Worldwide demand for qualified EFL teachers in these fields is increasing every year, which is why we have developed these courses that are focused on preparing teachers with the necessary skills for teaching English to young learners (TEYL) and teaching business English (TBE).
The benefits of earning specialized certifications are many and you will find that holding such qualifications improves your employability as well as your own ability to teach effectively.
Both of our specialized courses have been designed to provide you with the skills and abilities to manage and develop your students' learning process. Each course consists of six units and requires roughly 50 hours of study.
Find out more. about our specialized TEFL/TESOL courses here: https://www.teflcourse.net/online-tefl-courses/specialized-tefl-courses/?cu=YTDESCRIPTION
Are you ready to live and teach abroad? Click here and get started today: https://www.teflcourse.net/?cu=YTDESCRIPTION