Introduction to Classroom Management for ESL Teachers | ITTT TEFL BLOG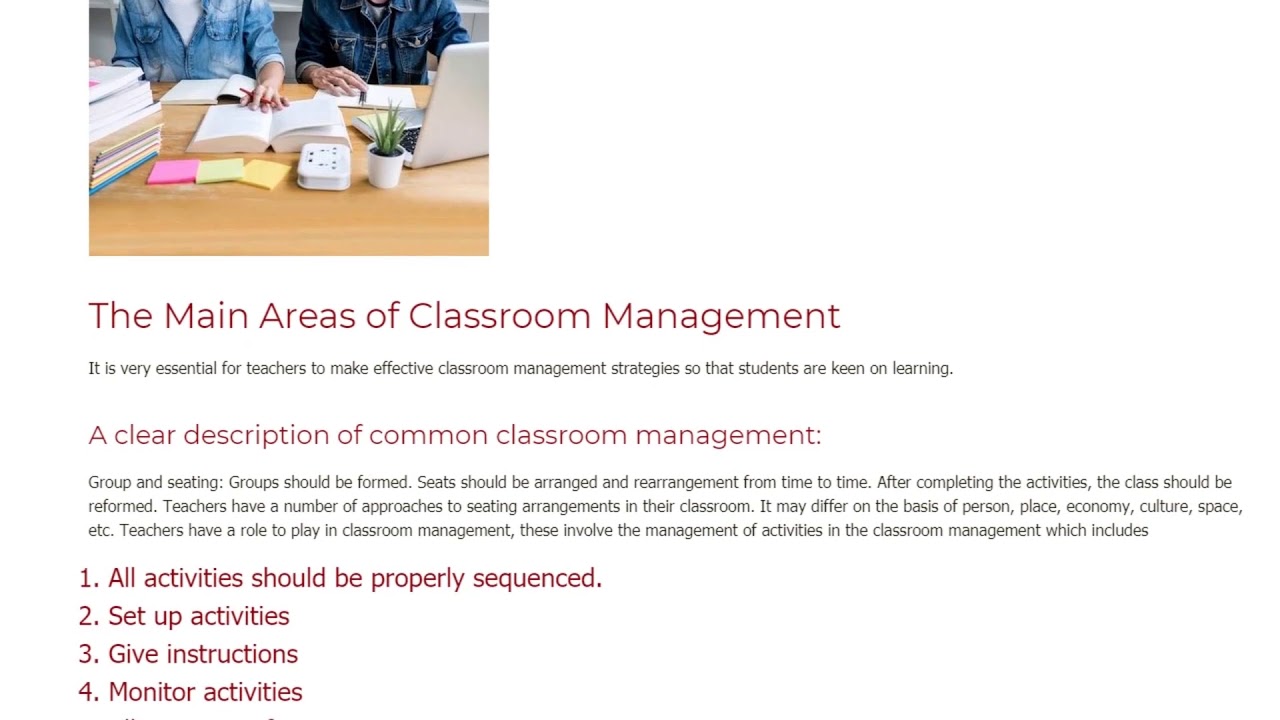 Successful teaching often depends on the ability of the teacher to manage the classroom. The frequent occurrence of disciplinary problems and poor structure of the classroom can have a considerable effect on teaching and learning. Teachers are responsible for managing and monitoring students for a better teaching/learning environment. Classroom management is still considered an essential part of teaching and learning activities. It may vary in arrangement and development. It refers to the infrastructure, space, lights, furniture, boards, etc. and the methods, strategies, and skills that teachers use to maintain a classroom environment which results in success for the students. Classroom management is a process of organizing and conducting a class that includes physical infrastructure of the classroom, time management, student involvement, teaching aids, student engagement, and classroom communication.
A classroom represents a real life situation and a child performs the fundamental activities of our real civilization. It is a complete academic scenario. Individuals must share common aids, beliefs, aspirations, and knowledge to form a human community. Notes that "the opposite of classroom order is anarchy, and neither students nor teachers can accomplish goals in an anarchistic environment.
Read more here: https://www.teflcourse.net/blog/introduction-to-classroom-management-for-esl-teachers-ittt-tefl-blog/?cu=YTDESCRIPTION
Are you ready to live and teach abroad? Click here and get started today: https://www.teflcourse.net/?cu=YTDESCRIPTION
Check our wide range of online TEFL & TESOL courses: https://www.teflonline.net/?cu=YTDESCRIPTION