ITTT FAQs – How do I apply for a student visa to legally teach English in Italy?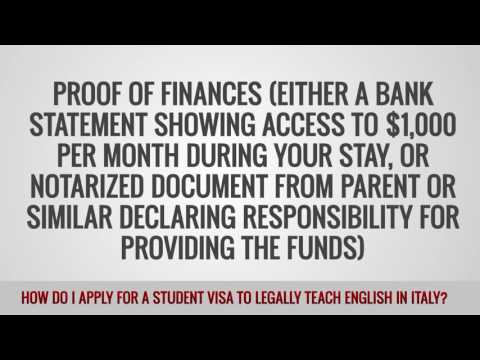 In some European countries such as Italy it is notoriously difficult for non-EU teachers to find TEFL/TESOL jobs. This is because many employers are not prepared to go through the laborious process of hiring non-EU citizens when EU nationals can be hired without paperwork.
One option open to non-EU teachers is a student visa. This visa allows you to work up to 20 hours per week. To apply for the visa you must be enrolled on a course that is approved by the Italian government, usually an Italian course. The application process usually takes a month to be completed and should be made at your nearest Italian consulate.