ITTT FAQs – How to save money while teaching English abroad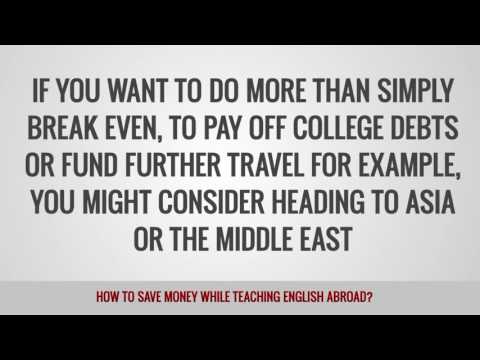 Although financial gain isn't the driving force behind most peoples' desire to teach English abroad, being able to live comfortably and enjoy as many new experiences as possible is often a high priority.
To improve your earning potential, one of the most important things you can do is complete a recognized TEFL/TESOL certification course. A TEFL/TESOL qualification is increasingly expected by employers in the most popular countries especially those who offer the best salaries. Earning a certificate not only opens up job opportunities but also show employers that you are serious about teaching.
The choice of destination is important especially for first time teachers. Many dream of teaching Europe but the high cost of living in European countries mean they are not a viable option financially. You may be able to have comfortable lifestyle but you will not be able to save very much if anything.
For those looking to save money or pay off debts a better choice would be Asia or the Middle East. Many jobs in China, Korea, Saudi Arabia and the U.A.E. come with free accommodation. In these countries teachers can often save 30% to 50% of their income monthly.