ITTT FAQs – What are specialized TEFL courses?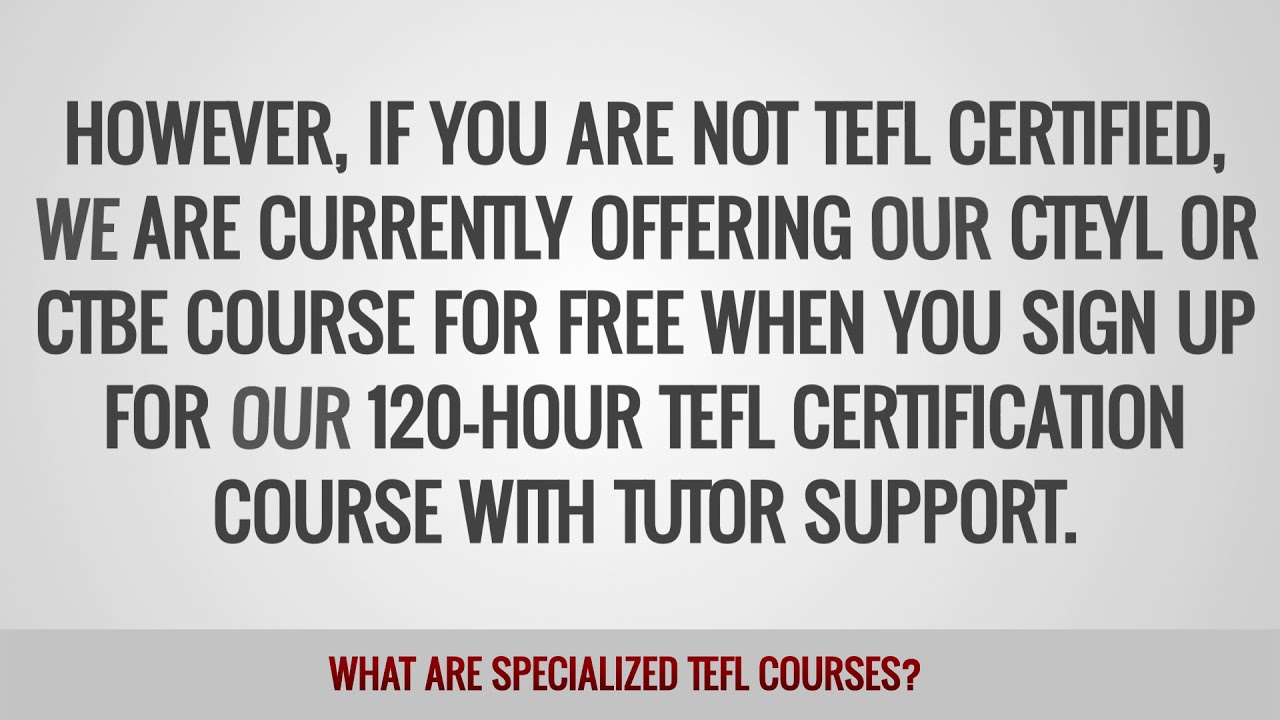 We have developed our specialized courses to focus on specific areas of EFL teaching that are popular all over the world. By completing these courses you will be able to appeal to employers who cater to fields such as young learners, business English, and teaching English online.
#TEFL #TESOL #TEFLcourse #TESOLcourse #BestTEFL
At ITTT we offer three specialized courses that are designed to provide a higher level of knowledge and qualifications for teachers who are already TEFL certified. Our Certificate in Teaching English to Young Learners (CTEYL), Certificate in Teaching Business English (CTBE), and Certificate in Teaching English Online (CTEO) are all completed 100% online. The addition of one or more of these qualifications will greatly enhance your CV/resume and make you more desirable to employers worldwide.
Are you ready to live and teach abroad? Click here and get started today: https://www.teflcourse.net/?cu=YTDESCRIPTION