ITTT FAQs – Where to take a TEFL course?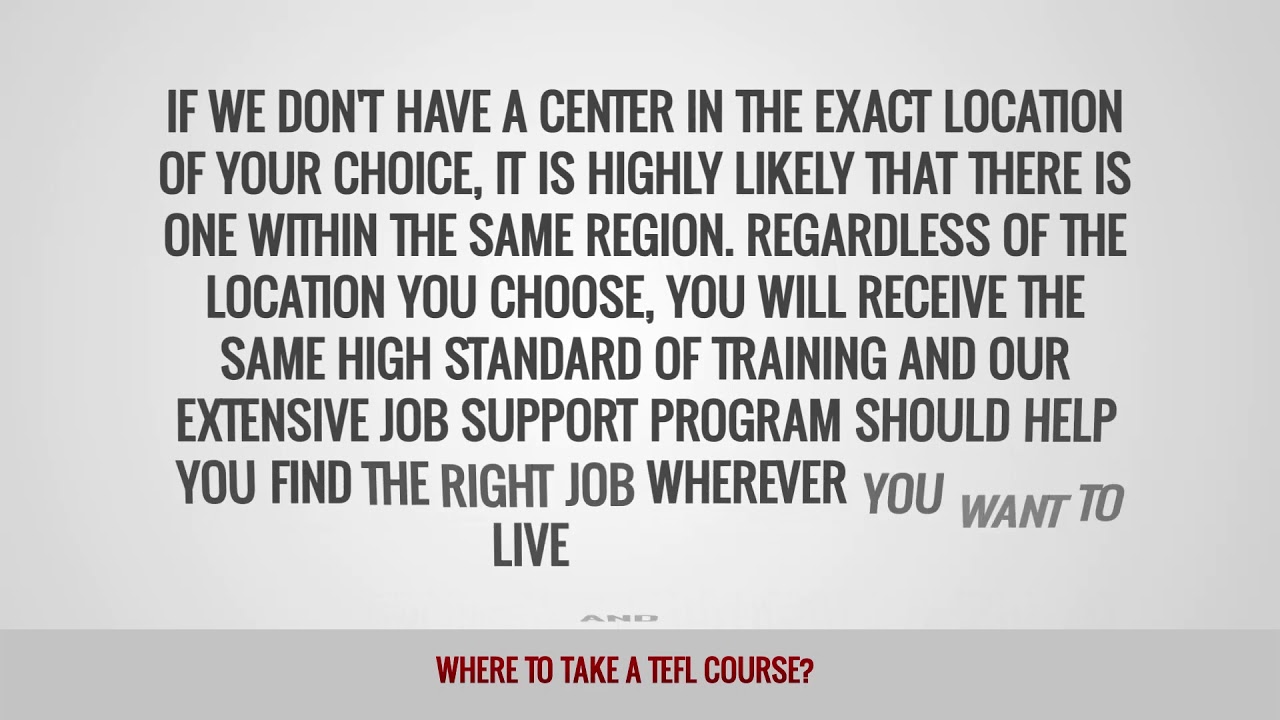 Once you have decided on attending an in-class course the next decision to make is which location is best for you. To ensure you have the widest choice possible, we have plenty of locations to consider.
#TEFL #TESOL #TEFLcourse #TESOLcourse #BestTEFL
Are you ready to teach English abroad or online? Click here and get started today: https://bit.ly/37gs5vO
What is TEFL Certification? Where is it valid: https://bit.ly/36ma2Fg
Check out our wide range of TEFL Courses: https://bit.ly/3ltqt73
Teach English online from anywhere you want: https://bit.ly/3ltqEPL
Where to take a TEFL course in the Americas?
If you would like to complete your TEFL certification in North America we have many options across the US, as well as centers in Canada and Mexico. You might also want to consider South and Central America where we operate training centers in a range of exotic locations, including Argentina, Brazil, Costa Rica, Ecuador, Guatemala and Peru.
Where to take a TEFL course in Asia?
As Asia contains the largest markets for English language teachers, we have plenty of centers to choose from throughout the region. If you want to take advantage of the countless job opportunities in China, we have four great locations to pick from. Other popular options are Cambodia, Japan, Thailand, the Philippines, and Vietnam. Hong Kong, Indonesia, Nepal, and Singapore are also available.
Where to take a TEFL course in Europe?
If your dream is to teach in Europe you are in luck as we provide training center locations to suit most preferences. You can choose a destination in Western Europe, such as France, Ireland, Spain, or the UK, or somewhere further south or east, such as the Czech Republic, Germany, Greece or Italy.
Where else to take a TEFL course?
Outside of the above regions, we have a few other choices for you to consider. In North Africa we have a center in Alexandria, Egypt, while in the south of the continent we run a course in Cape Town, South Africa. To complete our worldwide portfolio of training centers, we offer a course in Sydney, Australia.