My Personal Reflection On My First Teaching Experience | ITTT TEFL BLOG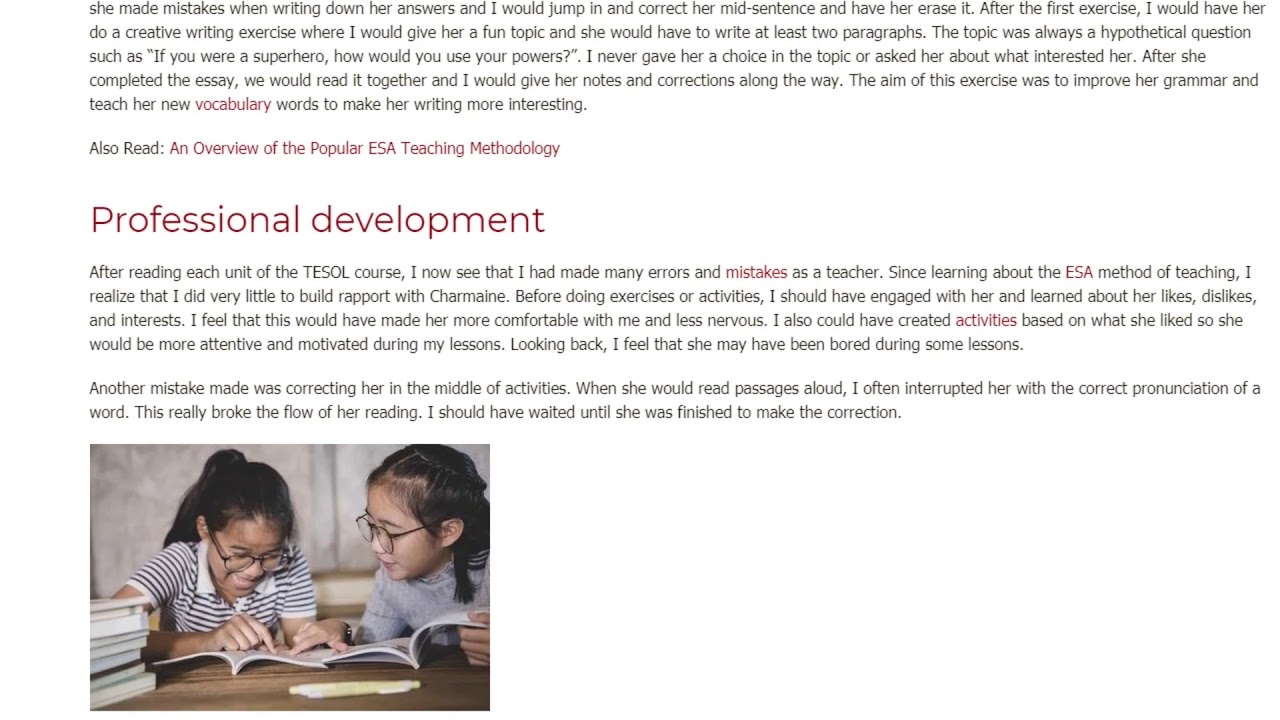 As the 60 hours, TESOL course is coming to an end, I have started to think back to my first teaching experience.
When I was a university student, I decided that it was a good idea for me to find part-time work as an English tutor or teachers assistant so I could get the first-hand experience in teaching. I began teaching a 9-year-old girl who attended the local school in Hong Kong. Her name is Charmaine. Her mother was concerned about her English writing abilities, as she often made grammar and spelling mistakes during homework and tests which caused her grades to suffer. Charmaine was quite shy and her self-confidence had been damaged due to low test marks.
Read more here: https://www.teflcourse.net/blog/my-personal-reflection-on-my-first-teaching-experience/?cu=YTDESCRIPTION
Are you ready to live and teach abroad? Click here and get started today: https://www.teflcourse.net/?cu=YTDESCRIPTION
Check our wide range of online TEFL & TESOL courses: https://www.teflonline.net/?cu=YTDESCRIPTION