Personal Teaching Experience Practice in Shanghai | ITTT TEFL BLOG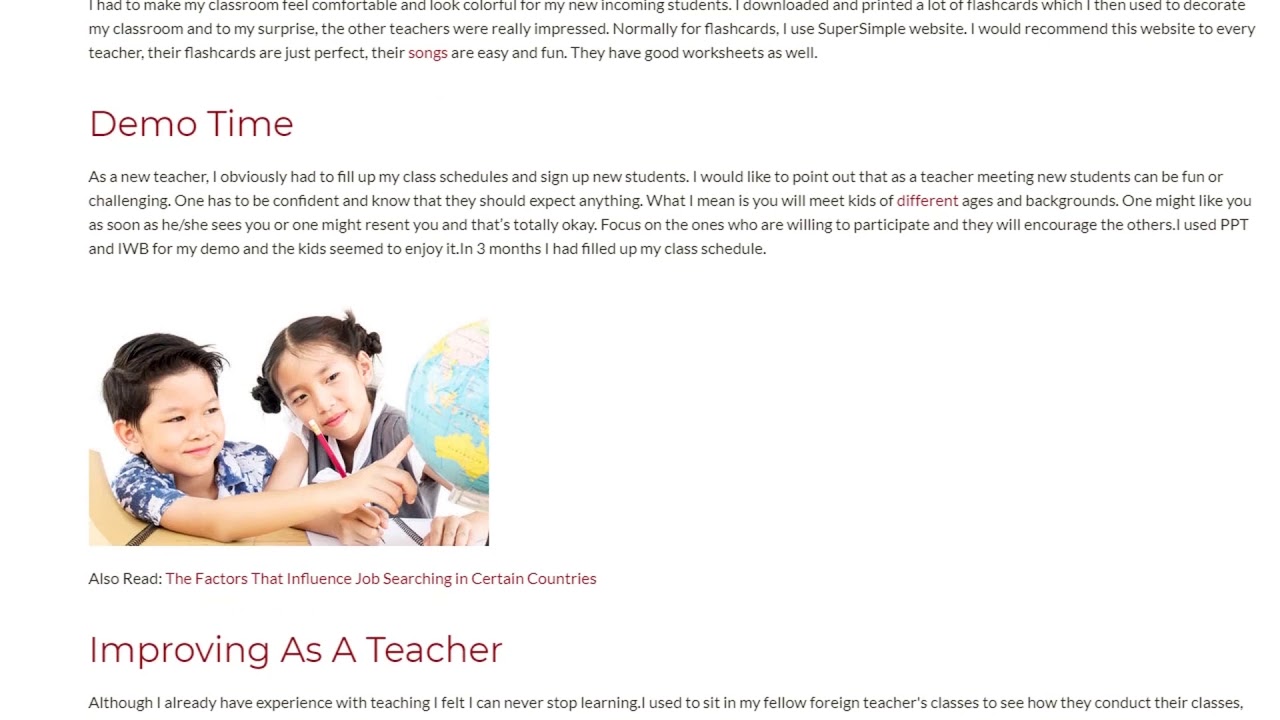 Growing up I always had an interest in learning and teaching a language. Of course, English was my best subject and I always made sure I was part of the drama club playing one of the big roles. During my kindergarten days, our teacher used to play musical chairs as we waited for our parents to come to pick us up. It's interesting that now as a teacher I really love using it for my lessons and have tried to upgrade it just a little bit more.
I am currently teaching at a kindergarten in Shanghai, China. I really love my job and my workmates who have become more like family and friends. When I started working there, like any other teacher, I was scared, felt vulnerable and wanted to do my best. I kept asking myself "will they like me?", "what if they don't like my teaching style ?"…A lot was going on in my mind.Two months down the line I was all settled in up to this very moment and I will let you in on how I managed to make my workplace my second home.
Read more here: https://www.teflcourse.net/blog/personal-teaching-experience-practice-in-shanghai/?cu=YTDESCRIPTION
Are you ready to live and teach abroad? Click here and get started today: https://www.teflcourse.net/?cu=YTDESCRIPTION
Check our wide range of online TEFL & TESOL courses: https://www.teflonline.net/?cu=YTDESCRIPTION