Pronunciation Mistakes that Brazilians Make While Speaking English | ITTT | TEFL Blog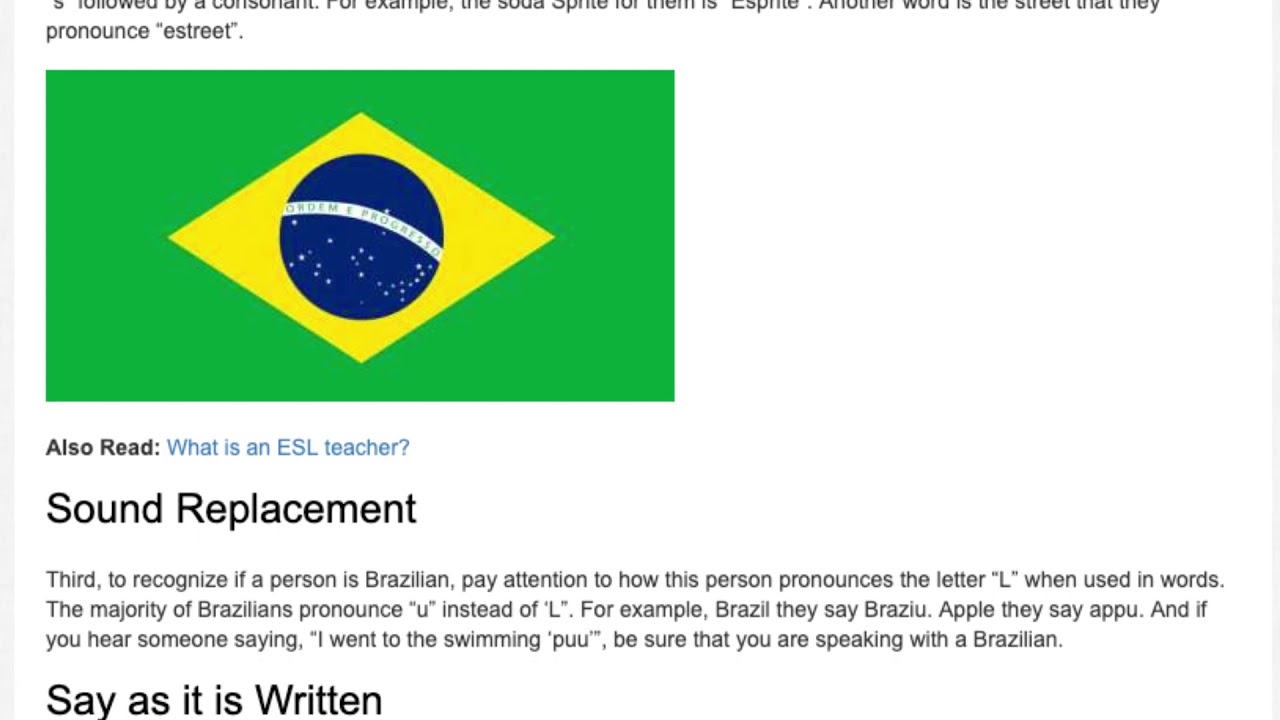 When I was young, I dreamt about thousands of different jobs, but being an online English teacher was never one of them.
However, I've had the opportunity to work with Chinese students ranging from 5 to 13 years old and it has been one of the best experiences of my life so far. How am I going to communicate with them? Am I ready to be a teacher? How will I transmit what I want to teach?
These are some of the questions that went through my mind before accepting the job, but when I finally decided to take it and started to be an ESL teacher I knew I was doing what I love the most, transmitting knowledge.
Read the full article: https://www.teflcourse.net/blog/how-taking-a-tefl-certification-course-has-improved-my-online-english-teaching-ittt-tefl-blog/?cu=YTDESCRIPTION
Are you ready to live and teach abroad? Click here and get started today: https://www.teflcourse.net/?cu=YTDESCRIPTION