Questions Around Termination | TEFL Contract Tips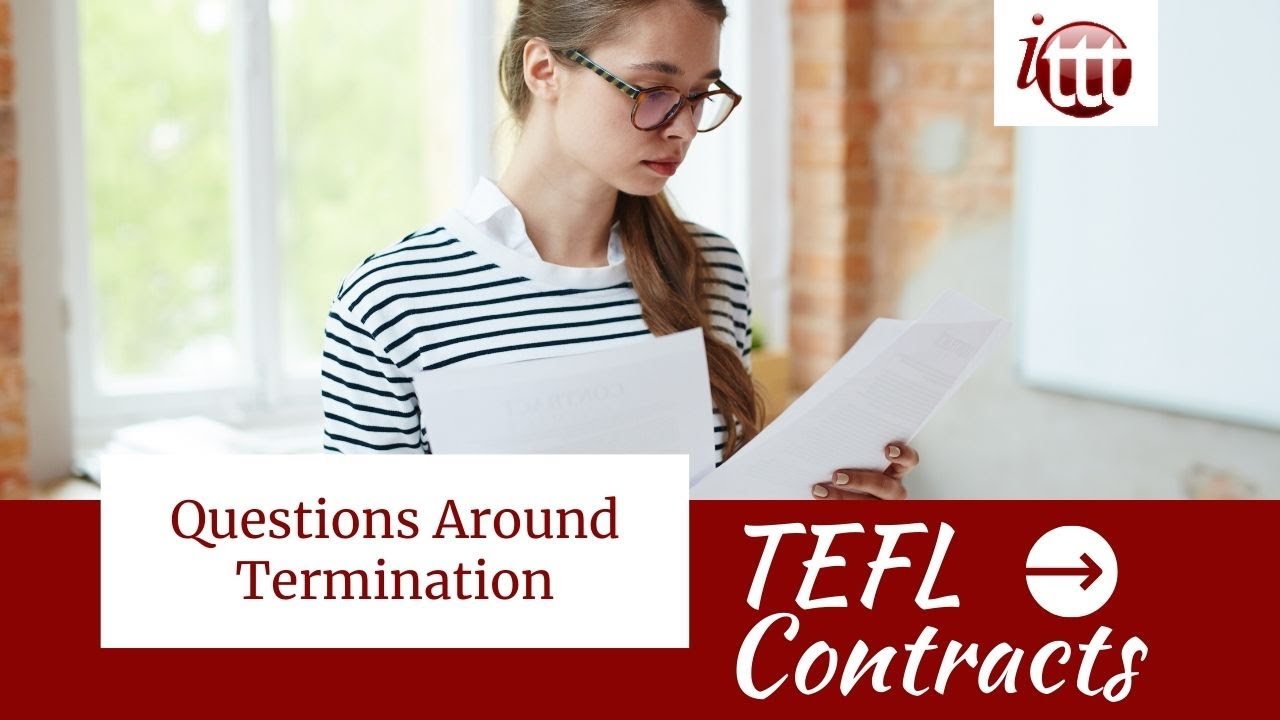 Signing any contract can be daunting. However, if you know what to look out for as you go through the papers you have no need to be scared.
We have compiled a checklist for you to keep with you as you read through your TEFL contract.
Are the following details, with regards to the contract, stated:
How to terminate the contract early and the penalties for doing so.
How to extend the contract and any benefits for doing so.
The offenses which may lead to your dismissal and contract termination.
#TEFL#BestTEFL #TEFLContract
Are you ready to teach English abroad or online? Click here and get started today: https://bit.ly/37gs5vO
What is TEFL Certification? Where is it valid: https://bit.ly/36ma2Fg
Check out our wide range of TEFL Courses: https://bit.ly/3ltqt73
Teach English online from anywhere you want: https://bit.ly/3ltqEPL