Rules of Etiquette in 4 Latin American Countries | ITTT TEFL BLOG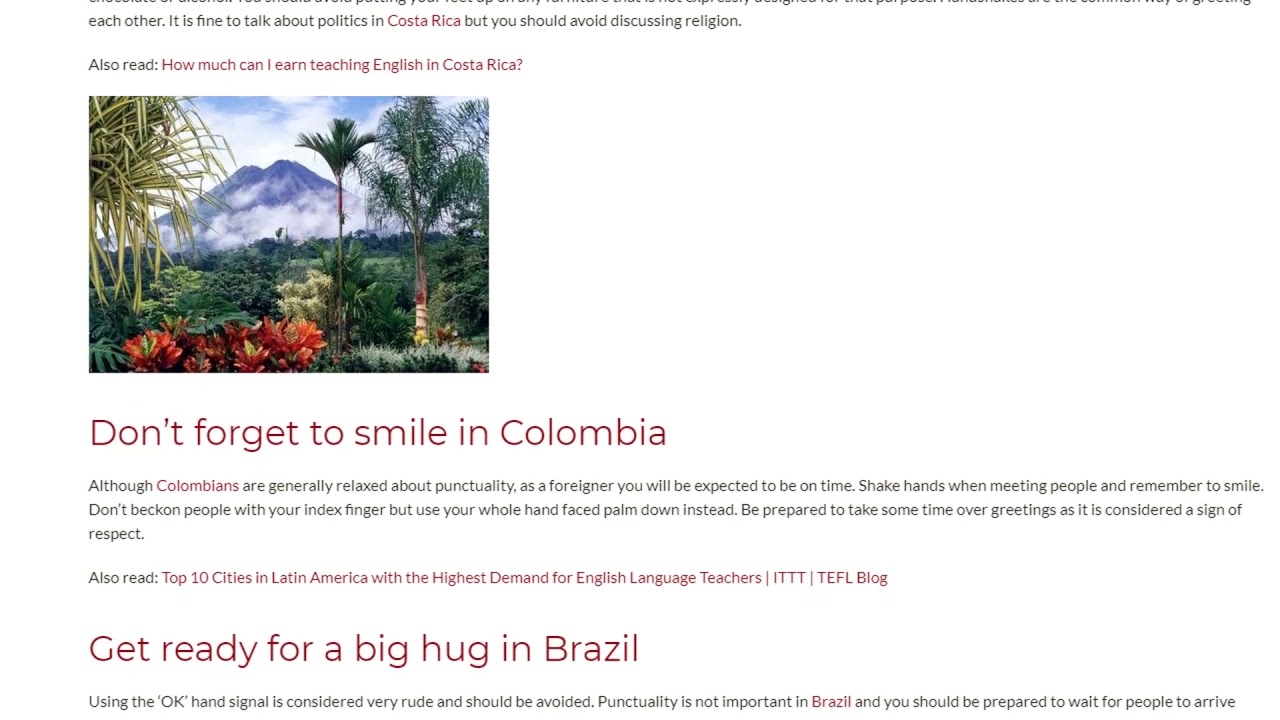 If you want to be a TEFL teacher around the world, it is important to make sure you are as well prepared as you can possibly be before entering a classroom. It is equally important to have a good understanding of the country and culture you are hoping to make your home while you are teaching.
The countries of Latin America are an increasingly popular destination for newly qualified TEFL teachers. While they are generally more relaxed when it comes to formal rules of etiquette than other regions of the world there are, as with any country, particular social norms that any visitor should make the effort to understand.
Read more here: https://www.teflcourse.net/blog/rules-of-etiquette-in-4-latin-american-countries-ittt-tefl-blog/?cu=YTDESCRIPTION
Are you ready to live and teach abroad? Click here and get started today: https://www.teflcourse.net/?cu=YTDESCRIPTION
Check our wide range of online TEFL & TESOL courses: https://www.teflonline.net/?cu=YTDESCRIPTION