Should You Teach One to One or Student Groups? | ITTT TEFL BLOG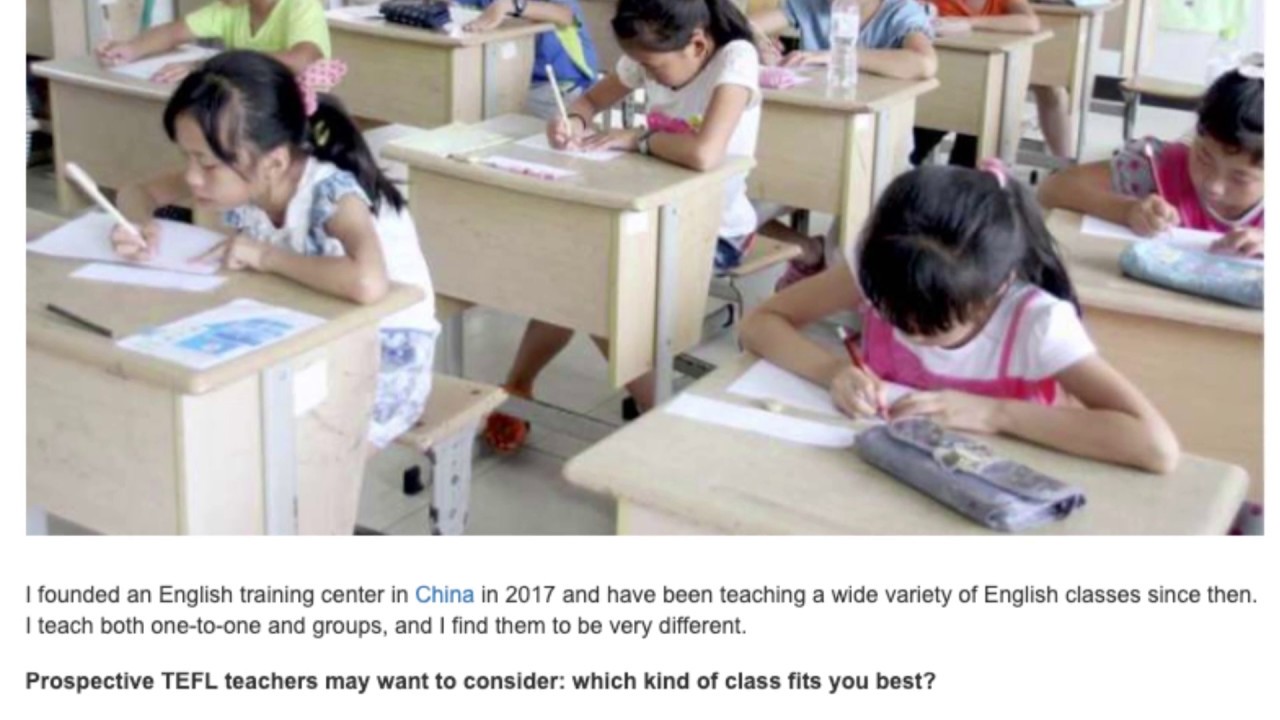 I founded an English training center in China in 2017 and have been teaching a wide variety of English classes since then. I teach both one-to-one and groups, and I find them to be very different.
Prospective TEFL teachers may want to consider: which kind of class fits you best?
Below I would like to compare my experiences in teaching and managing these two types of class, and also give some suggestions for prospective TEFL teachers to make a realistic choice.
Read more here: https://www.teflcourse.net/blog/should-you-teach-one-to-one-or-student-groups-an-esl-teacher-explains-the-difference-ittt-tefl-blog/?cu=YTDESCRIPTION
Are you ready to live and teach abroad? Click here and get started today: https://www.teflcourse.net/?cu=YTDESCRIPTION
Check our wide range of online TEFL & TESOL courses: https://www.teflonline.net/?cu=YTDESCRIPTION