Teaching English in Asia Without a Degree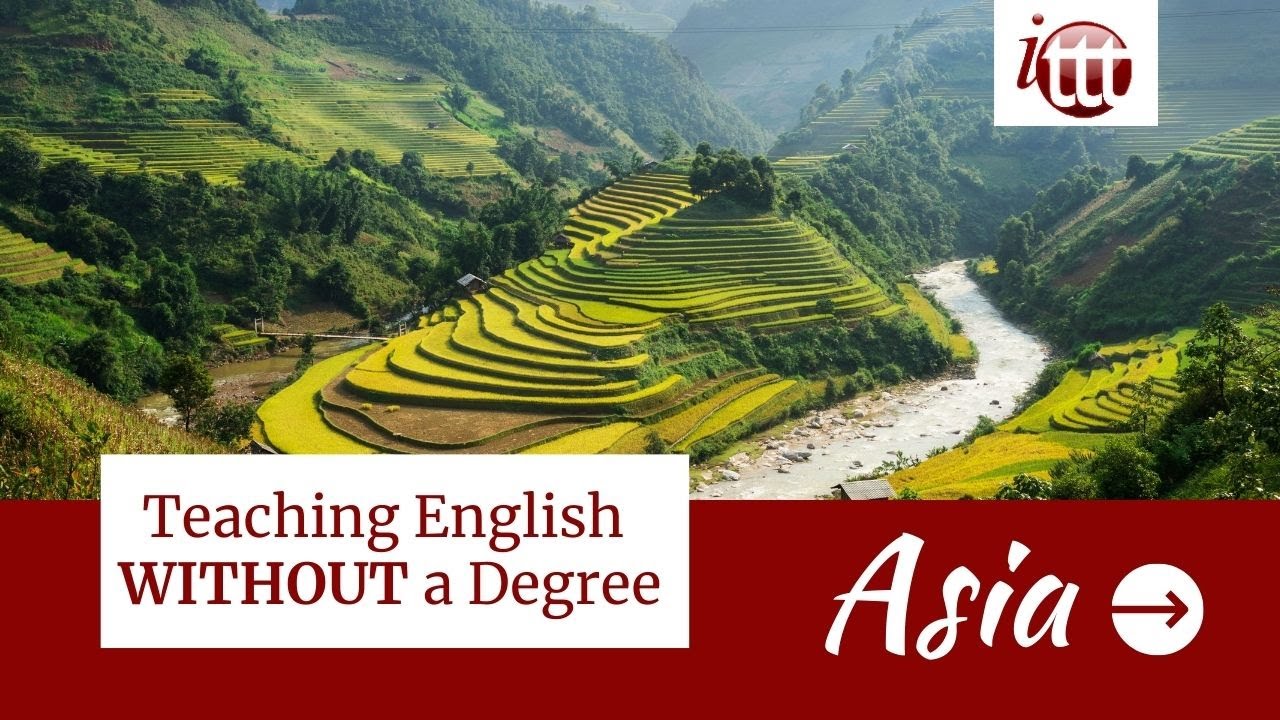 Although China has the largest market for TEFL qualified teachers in the world, the regulations for foreign workers have been tightened in recent times making it much harder for non-degree holders to teach there. A degree is now required to apply for a work visa, which has reduced the number of teachers available for work. To fill vacant positions some schools will take on teachers using other types of visa, but in most cases this is technically illegal and could end in an unpleasant manner if you are caught out by the authorities.
Now that China has joined other destinations such as Japan and South Korea in requiring a degree, Southeast Asia is becoming ever more popular. Cambodia and Vietnam are two particularly popular locations where the job market is increasing and salaries are on the rise. Although your income will not match those in the more developed parts of the region, the cost of living is relatively low and the lifestyle is relaxed. If you want to head a little further off the beaten track, you could consider countries such as Laos and Myanmar where the job markets are still quite small but the opportunities for adventure are exceptionally high.
#TESOL #BestTESOL #TEFL
Read more here: https://bit.ly/2OBnzTl
Free Teaching Resources: https://bit.ly/39N36T9
Are you ready to live and teach abroad? Click here and get started today: https://bit.ly/3cOd4Eh
Check our wide range of online TEFL & TESOL courses: https://bit.ly/3vDXJi8
What is TEFL Certification? Where is it valid? https://bit.ly/3vzBFVH
Check out our wide range of TEFL Courses: https://bit.ly/3vxvRMF
Teach English online from anywhere you want! https://bit.ly/38SMZCK