Teaching English in South Korea – Should You Teach in the Countryside or City | ITTT TEFL BLOG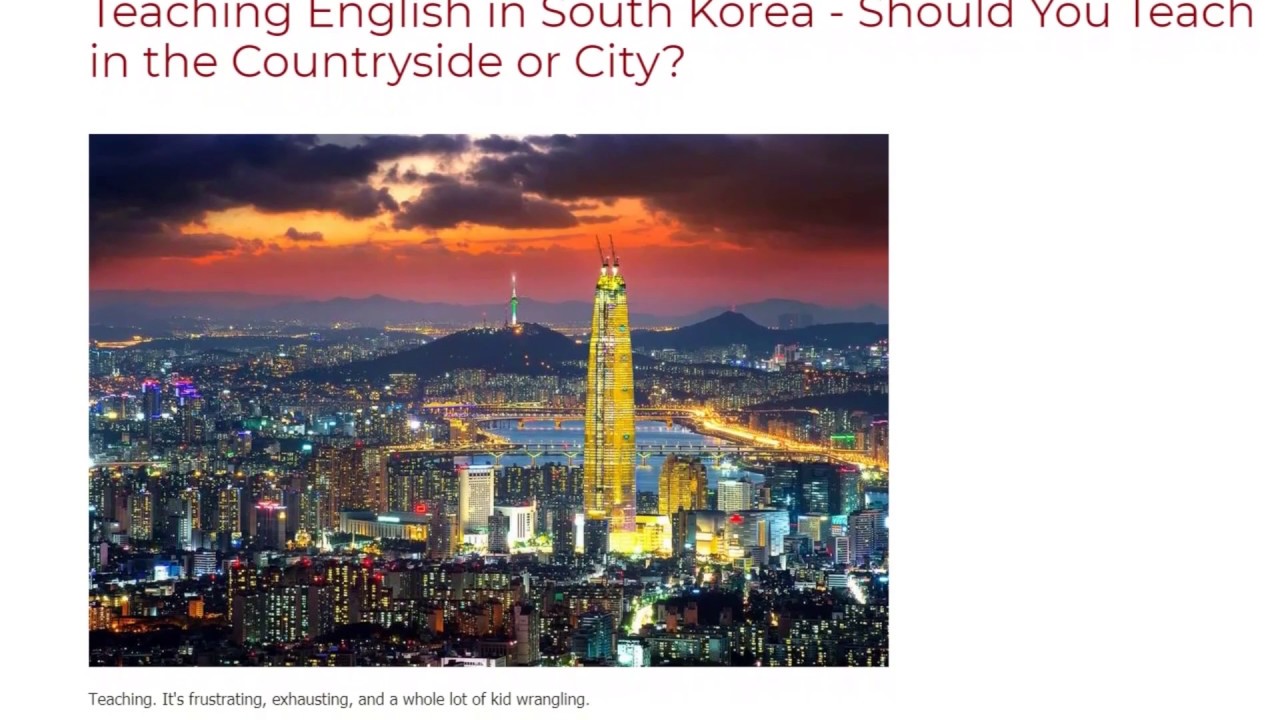 Teaching. It's frustrating, exhausting, and a whole lot of kid wrangling.
It's also rewarding, eye-opening and will give you more patience than you ever thought possible. I had no idea how much went into this job. One day when I'm in Forbes 30 Under 30, I'm going to personally send a tower of Ferrero Rocher to every teacher in the world. This job is a huge responsibility and it's more difficult than I ever imagined. I urge everyone to dip a toe into the teaching world at least once.
I've taught English in South Korea for two years now in both the open countryside and bustling city. It may not seem like there's too much of a difference, but there are a few things to keep in mind before deciding whether to teach in a rural or urban area.
Read more here: https://www.teflcourse.net/blog/teaching-english-in-south-korea-should-you-teach-in-the-countryside-or-city/?cu=YTDESCRIPTION
Are you ready to live and teach abroad? Click here and get started today: https://www.teflcourse.net/?cu=YTDESCRIPTION
Check our wide range of online TEFL & TESOL courses: https://www.teflonline.net/?cu=YTDESCRIPTION